Avtoknopka
Avtoknopka is an online shop for car accessories, lighting and diagnostic equipment. The task to develop from scratch a visually simple but functionally rich website was quite familiar to our team experienced in developing various online shops for car equipment.
Go to the website →
Project review
Develop from scratch the shop on Magento Community
Design the mobile version for iOS and Android devices
Develop the one-click purchase function
Integrate the call-back/write-back function
Integrate the brands page with the selection function
Develop the function of products filter on the specified parameters
Extend the products descriptions
Modify the checkout page
About the Avtoknopka project
Avtoknopka is an online shop offering a wide range of car accessories, lighting and diagnostic equipment both for private customers and for the repair shops owners.
Our team developed the minimalistic in design and reach in functions website (including a separate mobile version) in total compliance with the customer's requirements.
Examples of implementation
Minimalistic design
On the basis of the minimalistic design we developed the maximally functional website with convenient navigation and user-friendly usability.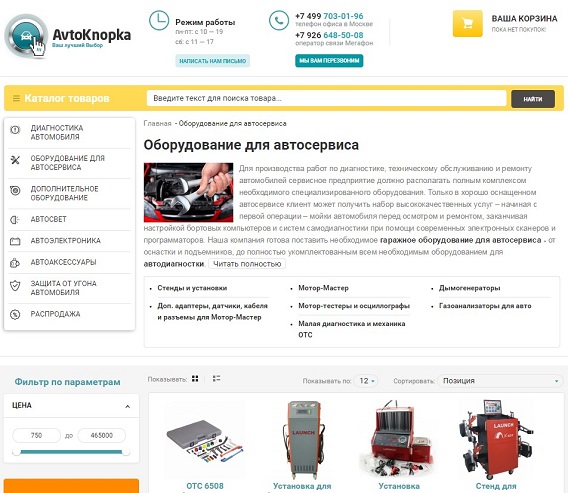 Mobile version
A separate mobile version ensures easy reading and navigation on all mobile devices.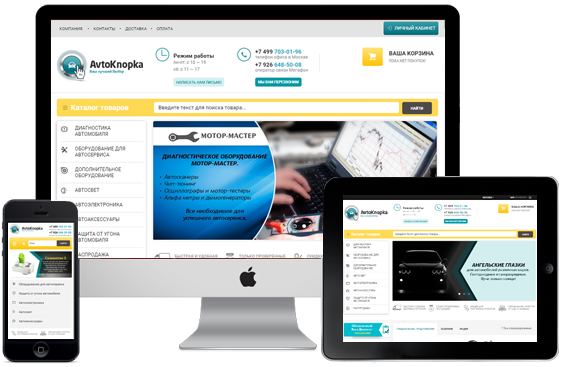 One-click purchase
Besides the standard purchase from the cart the customer can buy products in one click, leaving an order for the manager.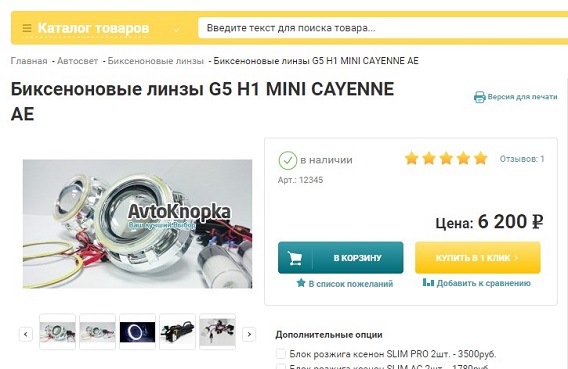 Call-back/write-back option
The customer can resolve any issue for several minutes whether it is difficulties in handling the site or with the products. You need just complete the call-back/write-back form giving the contact details.

Brands page
Besides the standard brand page the main page features the popular manufacturers block operated by the administrator.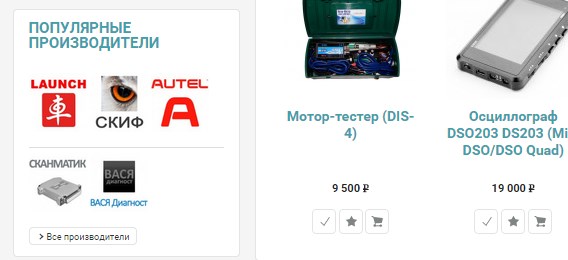 Products filter
The products can be filtered by several categories, that can be turned on and off from the administrator's panel. For instance at the moment the products are filtered by the price only.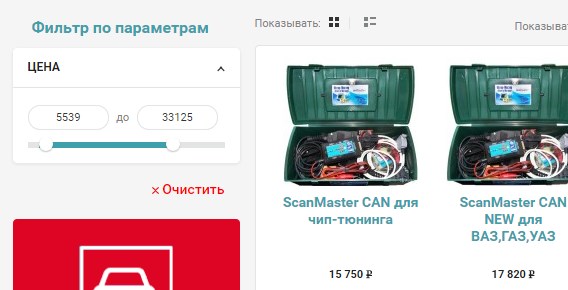 Detailed product description
Besides the standard description each product page features such tabs as product video, feedback (chat with the administrator), documents, equipment interface screenshots and the package content variants.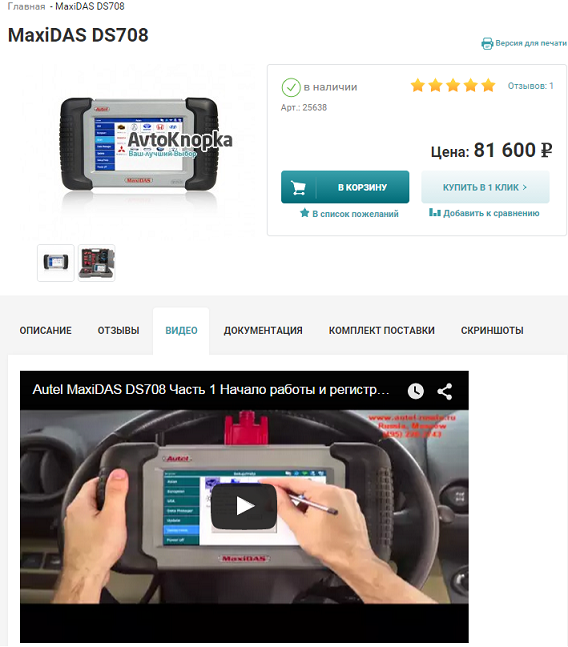 Checkout page
One-page checkout enables to purchase and order delivery of a product just in 5 steps without leaving the page.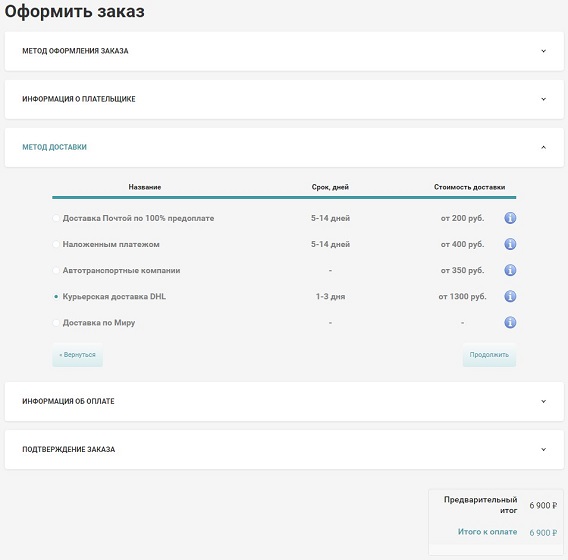 We will provide you with a quick no-cost quotation or Magento consultation within 24 hours.
Email Us