ECOMMERCE STRATEGY
E-commerce strategy development includes successful design, development and support of online stores on Magento. Our team help develop project extension strategy on the enterprise-class platform, introduce business-processes and enter the online market.
Design

Online store development and support

Business processes introduction
MAGENTO FOR THE LARGE BUSINESS
Creating the online store should be calculated and be predictable. It's important to constantly improve the project. We expand the site functionality, develop the migration to Magento strategy and create conditions for unlimited development.
Migration to Magento

Magento is one of the most powerful platforms for the online store development. We migrate sites from any CMS to Magento without loss in sales and keeping business processes.

New functionality integration

Magento has a lot of modules, functional abilities and scalability.

Project development

Our business-analysts team develop the effective online store extension strategy and help realize any business ideas.
EDUCATION
We have great experience in e-commerce development, so we can provide a full range of services, including training. We have own Magento and ZEND certification centres and provide courses for developers.
Magento trainings
We train not only beginners and our developers on the mentoring system, but also help online store managers deal with site management.
SITE TECHNICAL AUDIT
We realize complex e-commerce projects on Magento Open Source and Magento Commerce. But if our client already has the online store our team help to take it to a new level. Sometimes some problems and bugs remain after development. So our team make the full site analysis, found and fix all the bugs.
SITE SPEED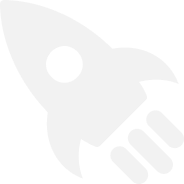 Even if online store has the unique design and extended functionality, it must be as fast as possible for the user's convenience.
Performance testing is one of the most important parts of any project. We speed-up the online store: conduct performance audit, code and server optimization. It helps the business increase brand confidence and not miss any customer.