Perry Null
Perry Null is a popular American brand of ethnic jewellery with 40 years history. Nowadays the constant changes are essential to stay at the top. We helped our client by improving and updating the online-shop.
Go to the website →
Project review
Use Ajax to update web-page elements without its complete reload
Responsive design – easy reading and navigation on all mobile devices
Develop the module for simpler checkout
Update the shop on Magento Community platform
Optimize server performance
Improve the interface / usability
About the Perry Null project
Perry Null is a popular American brand of ethnic jewellery founded in 1970.
The shop needed some changes to stay up-to-date and our team made them. We updated the design making it responsive & unique and developed the mobile version. We also integrated the fast checkout module which simplified the shopping process and increased the sales efficiency.
1970
THE YEAR OF FOUNDATION
>70
THOUSAND FACEBOOK FOLLOWERS
Examples of implementation
Floating cart module
This function enables to display the route from putting an item into the cart to the payment on all website pages. It simplifies the shopping process and enables the customers to choose new items and see the cart at the same time. You can hide this bar any moment or you can go to the payment page.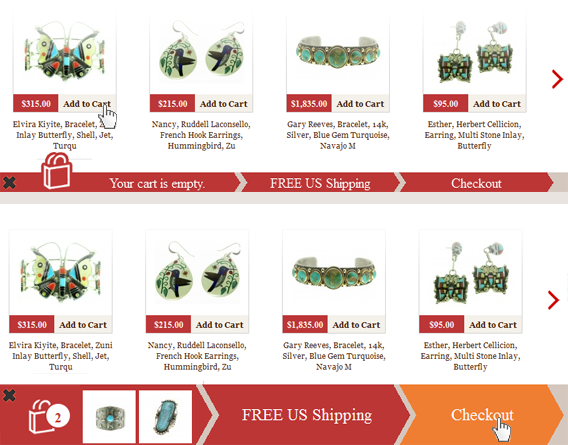 Responsive design
Ensures easy reading and navigation on all mobile devices.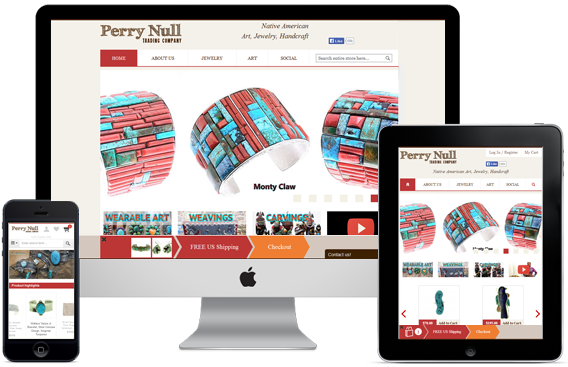 Improved interface
Each section has its own submenu. For example, the social activity block where you can find all on-line official communities, galleries and forums dedicated to the brand.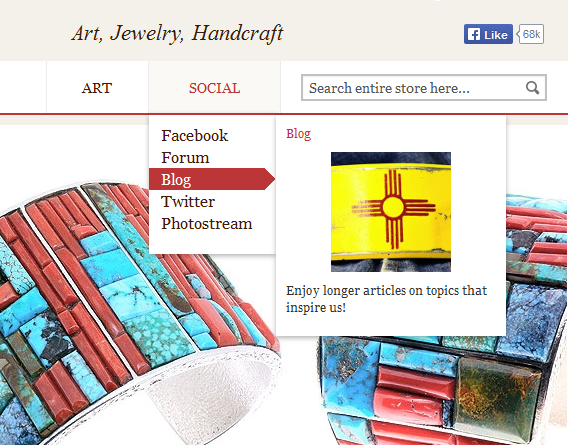 Customer feedback
about our work:
Thanks a million, ASTRIO!

Getting an online business presence to actually turn a profit is more work than anyone wants to believe. Having a technology partner that is responsive, experienced and dedicated is fundamentally important. ASTRIO has been this partner for us. We are very pleased with the consistent results and great work we receive from ASTRIO. Thanks a million!

– Sy Moen, perrynulltrading.com
We will provide you with a quick no-cost quotation or Magento consultation within 24 hours.
Email Us