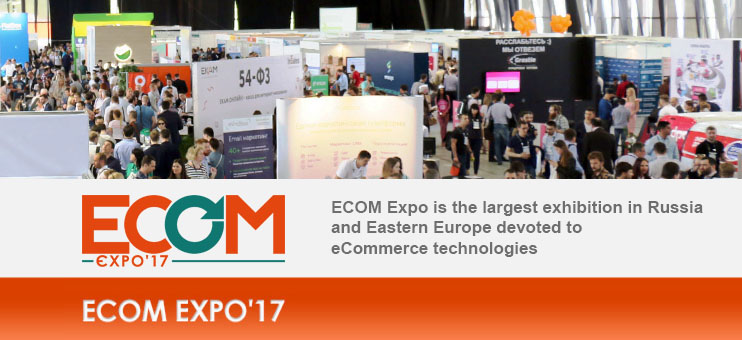 About ECOM Expo
ECOM Expo is the largest exhibition in Russia and Eastern Europe devoted to e-commerce technologies. Every year the exhibition takes place in Moscow, in the Sokolniki Exhibition Center.
ECOM Expo is large-scale exhibition of innovations, technologies, services for ecommerce and multichannel companies. Store owners, retail companies, managers and eCommerce specialists come to get acquainted with the services and innovations of service companies.
The exhibition is divided into six thematic business sectors: Relationships with customers; Delivery and logistics; Marketing and promotion; Payments and finances; Website and back-office; etc.
This year the exhibition was visited by more than 8 thousand people, Approximately 250 exhibiting companies, including our company, presented their solutions for eCommerce.
Magento on ECOM Expo Russia
This year, our company, together with Meet Magento partners, organized the exhibition booth, dedicated to the Magento platform.
The purpose of our participation was to advertise the platform, communicate with existing and new customers, organization of live communication with the main Russian Magento development companies and future customers.
Special thanks should be said to all our partners who took part in the exhibition: directors, technical directors, consultants and business analysts of companies, who took part in the event organization.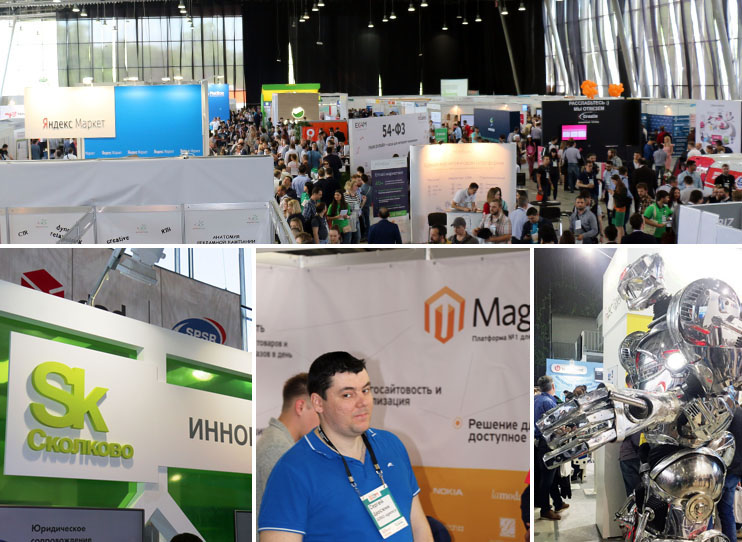 Results of the exhibition
For two days of the exhibition, the Magento booth was visited by more than two thousand people, we managed to communicate with more than three hundred potential customers. Respond to the questions of a large audience, get new customers and make the platform even more recognizable.
In general, this format of activity is very successful, all the partners that joined the initiative give a wonderful feedback, everyone has good impressions, and this is an occasion to continue what has been started.
There are general plans to organize such an event in the autumn at the largest exhibition venues in Moscow, as part of other large exhibitions and conferences. Follow our announcements.
Thank you again to the organizers of the exhibition ECOM Expo, our partners and visitors who visited us at the exhibition.