If you need to close Magento store for maintenance (e.g. during store transfer to another hosting or during Magento upgrade) it is important to close the store for several hours.
In order to close Magento store for maintenance, you need to do the folowing:
1 - Modify the default maintenance message with your own
Maintenance mode template file is located here: errors/default/503.phtml


Service Temporarily Unavailable


The server is temporarily unable to service your request due to maintenance
downtime or capacity problems. Please try again later.

2 - Enable maintance mode in Magento
To enable maintenance mode in Magento, just create empty maintenance.flag file in the root of your Magento store.
By default your customers will see this page: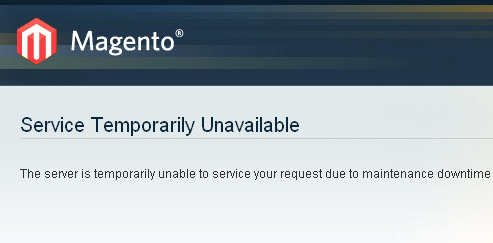 So don't forget to modify this message with your own in the 503.phtml template.