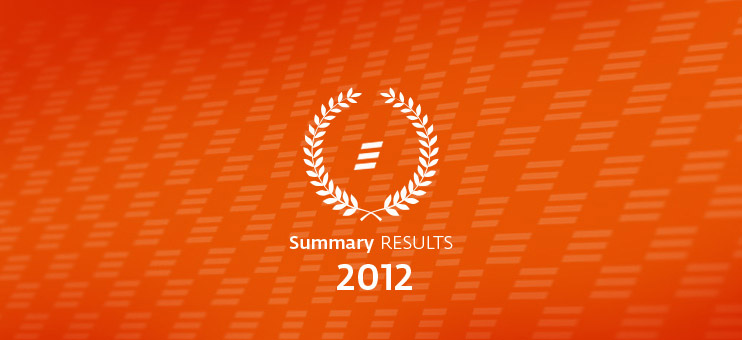 New Year is coming, so we decided to gather our achievements in 2012 year in this Summary Results article.
Here you will find information about our clients growth, best Magento projects we developed and designed in 2012, products that we released and interesting statistics.
Our clients: We help businesses to grow. Our clients achievements in 2012.
Some of our clients who increased sales, traffic and conversion rates in 2012:

Jane Gokgoz, PersonalisedGiftsShop.co.uk:

I could easily say that conversion rate has increased, as a result of new design, which we are more than happy!
We are also getting great feedback about the usability and navigation of the website.

Naeem Mayet, Autostyle.co.za:

Thanks for the excellent service and quality work done! May 2012 saw a record in traffic (and sales).
Website is working superb and both customers and our staff find it much faster, easier and efficient then the old site!

Einar Offerdahl, Viking360.com:

I can say with certainty however, moving to Magento and using one-step-checkout plug-in along with some other improvements we have increased our "funnel conversion rate". Before Magento perhaps 5-8% of customers who put product in cart proceed to make a purchase. Now 10-13% of customers who put product in cart make the purchase. This is a huge improvement. So I would say we have doubled our conversions. It is not all about getting traffic, but also converting traffic. I think customers appreciate the standard e-commerce look and feel of Magento.
Also our traffic bounce rate for traffic is much lower, we changed from 50% bounce rate to about 30% bounce rate going to Magento. Even though our Magento is more generic e-commerce look, we feel that customers are more comfortable with the store because it looks like other stores. Also, we love real-time inventory feature of Magento. This feature has given us labor savigns in managing our inventory.
The biggest plus of Magento is the ability to easily add extensions, and the ability to easily hire companies like Turnkeye to create unique skin/template. It is important for small businesses to invest in a unique template for brand identity, as well as to invest in extensions such as one-step-checkout, helpdesk, automatic e-mail follow-up, etc. If a small business takes care to create a good template and to properly use powerful extensions, they can expect a huge increase in conversion rates (more sales per 1,000 visitors).

Our team: Who is behind the successful projects?
Here is highlight of some important events for our team in 2012: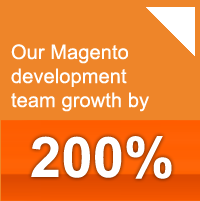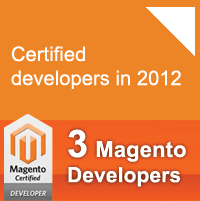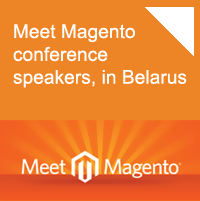 Our blog: Statistics and quick facts.

We share our Magento knowledge and experience with our auditory. More than 800 people visit our blog every day.
Our articles were featured in Magento eCommerce Resource Library.

Here some quick facts about our blog: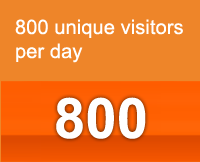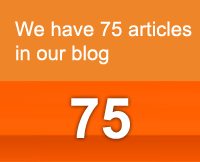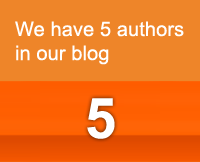 Our works: Featured Magento stores that we developed in 2012.

We completed many good projects in 2012 and I would like to share some of them here:

Mammoth.co.za

Mammoth Outdoor was formed in late 2007 by two passionate mountaineers set on taking quality outdoor products online in South Africa and beyond.

LethalPerformance.com

Lethal Performance, Inc. is one of the largest and most reputable aftermarket parts manufacturer/distributor in the business.

PersonalisedGiftsShop.co.uk

Personalised Gifts Shop is a family run gifts shop that makes sending a gift to your dear ones a pleasure.




Autostyle.co.za

Autostyle Motorsport is South Africa's leading Automotive car accessory, audio, wheel and tyre retailer. Their successful online store has been voted Best Automotive Online Store for three years in a row.

Viking360.com

Viking360.com revolutionized the world of modded XBOX 360 controllers!

Uboxes.com

Uboxes.com is the #1 supplier of factory direct moving boxes, direct to consumers and businesses.
Check our portfolio for more information.