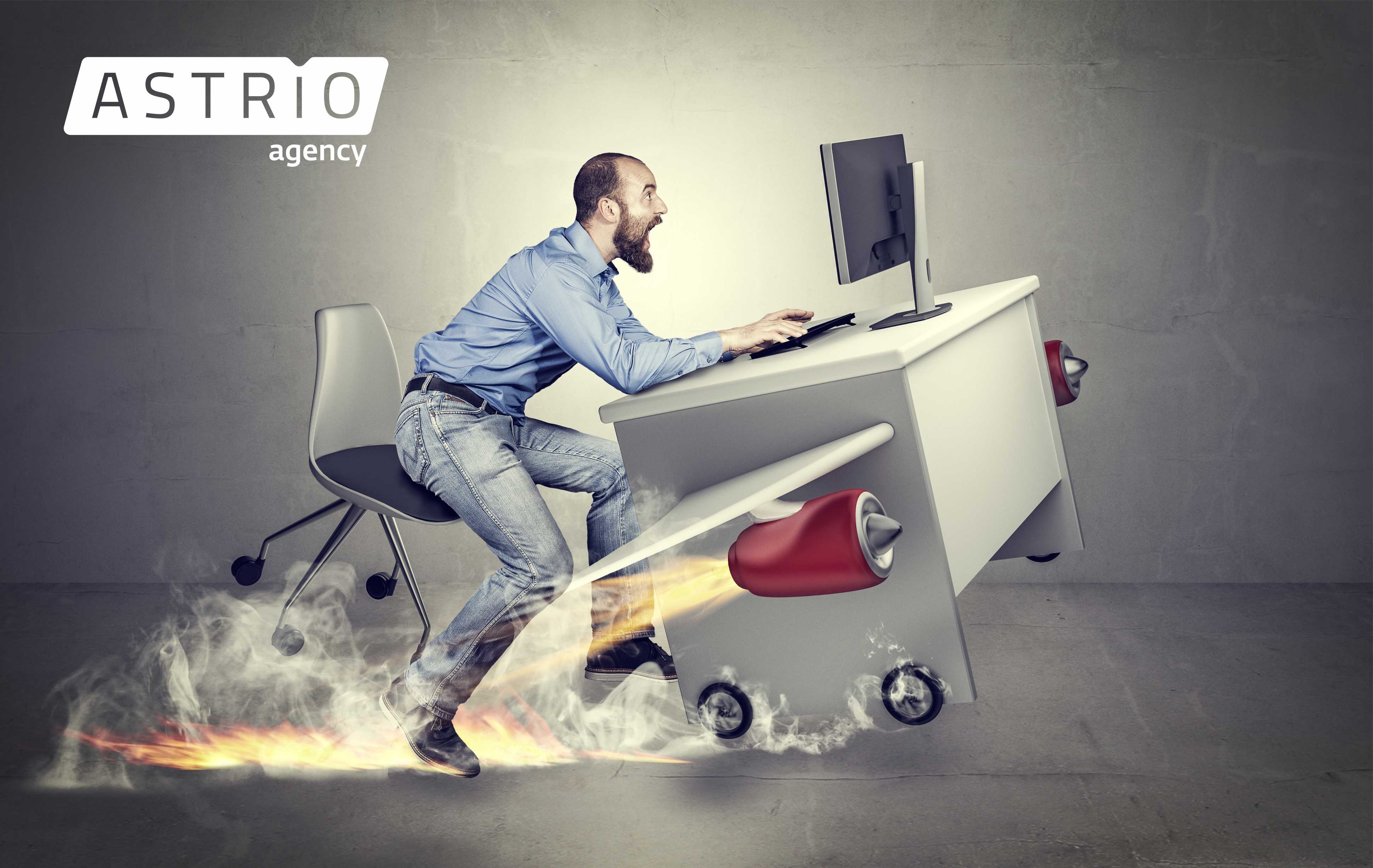 Let us have a look at real-life examples of our clients who have successfully migrated to Magento 2. We will tell you about our migration benefits and why it is relevant.
Magento 2 pushes the boundaries of your business. Your system is faster and the checkout process is getting faster too. It is important that there is a new technology stack in Magento 2. Magento 2 provides reliable transaction protection. Additional functions optimize the operation of your online store.
Our migration experience

One of our clients is - Togas It is a leader of the Russian home textile market with a world name and almost a century of history. We have been cooperating with Togas for about 5 years. The company has recently made a transfer to Magento 2 and received a modern online store with many functions.
We redesign the web site together with the experts of Togas design studio;
Block of work was implemented to integrate the online store into the Omnichannel strategy: multi-warehouse functionality, unification of the customer base, integration with 1C and much more;
Unique processes were developed specifically for Togas: product gallery, regionality, multi-warehouse, boutiques and booking;
Introduced such functionality as "preorder" - the ability to pre-order;
And much more: blog functionality, Elastic Search integration, SEO optimization;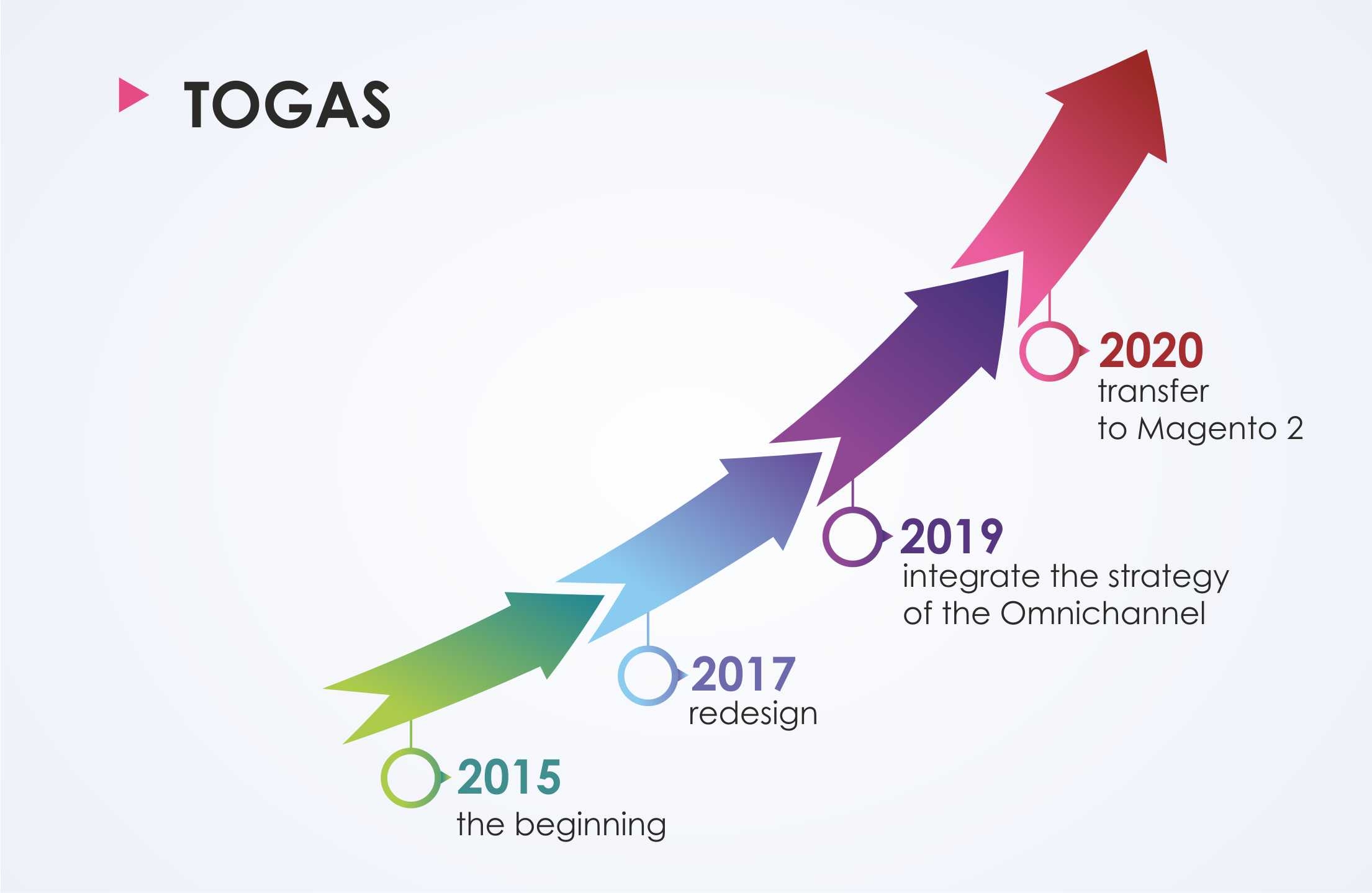 We have been successfully working with the English gift company Personalised Gifts Shop. since 2013. Our client specializes in the production and sale of unique personalized gifts for every taste and wallet. In order to maximize the functionality of the online store, Personalized Gifts Shop migrated to Magento 2 in 2020.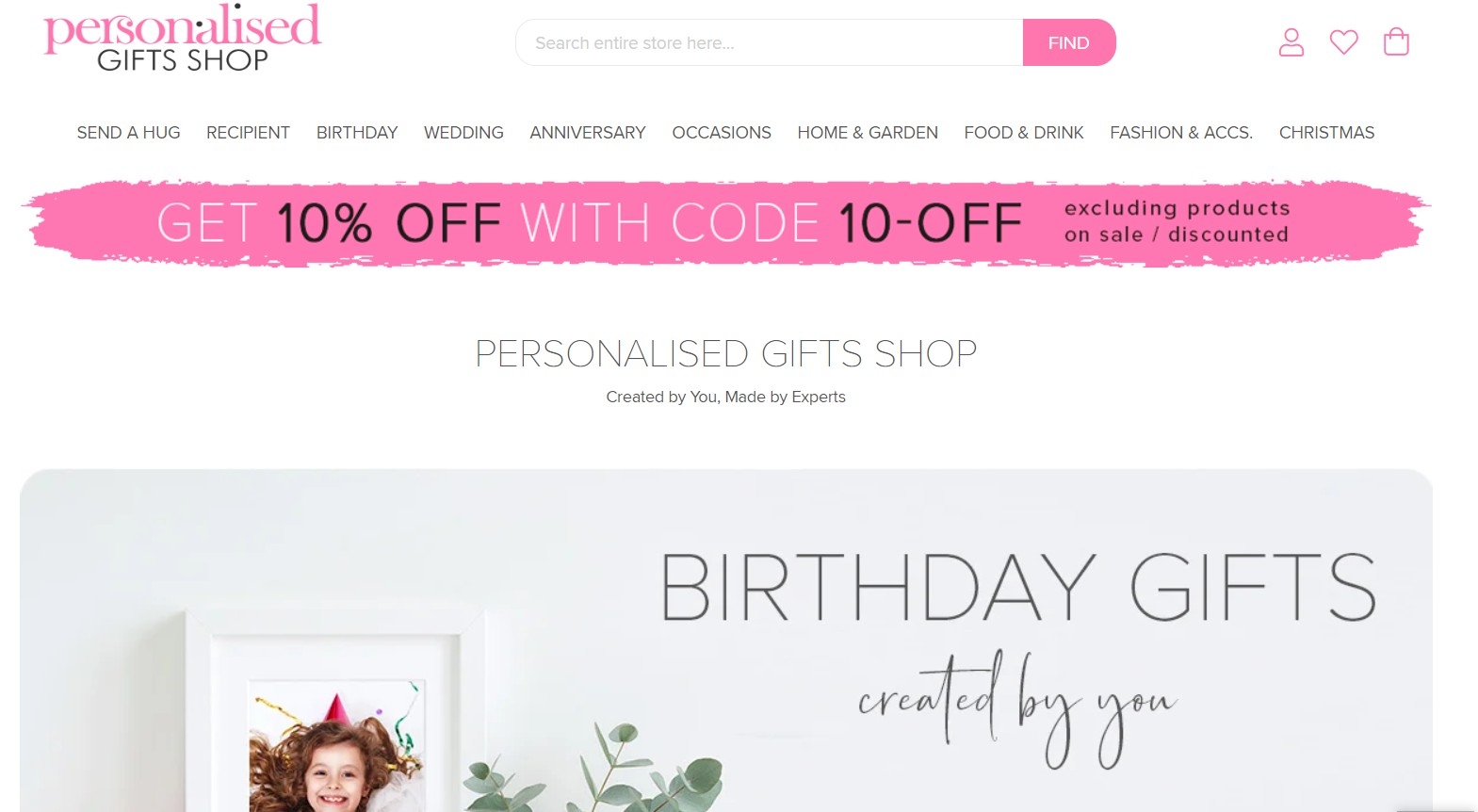 We managed to implement many exclusive features:
Effectively carried out the transfer from Magento 1 Enterprises to Magento 2 Open Source;
Designed a user-friendly interface, displaying the web-site on all mobile devices;
Store's speed is impressive. According to the most popular tool GTmetrix for measuring the load speed of sites , 92 points out of 100;
A module Order status was developed. It helps to change the order status, delivery address and make changes to the personalization of goods;
Created the ability to login and register via social networks;
Integrated the store with the Feefo service, which allows you to collect and analyze reviews;
Implemented the Help Desk customer support system;
Applied AJAX to update the elements of the web page without completely reloading it;
It was integrated Elastic Search, SEO optimization;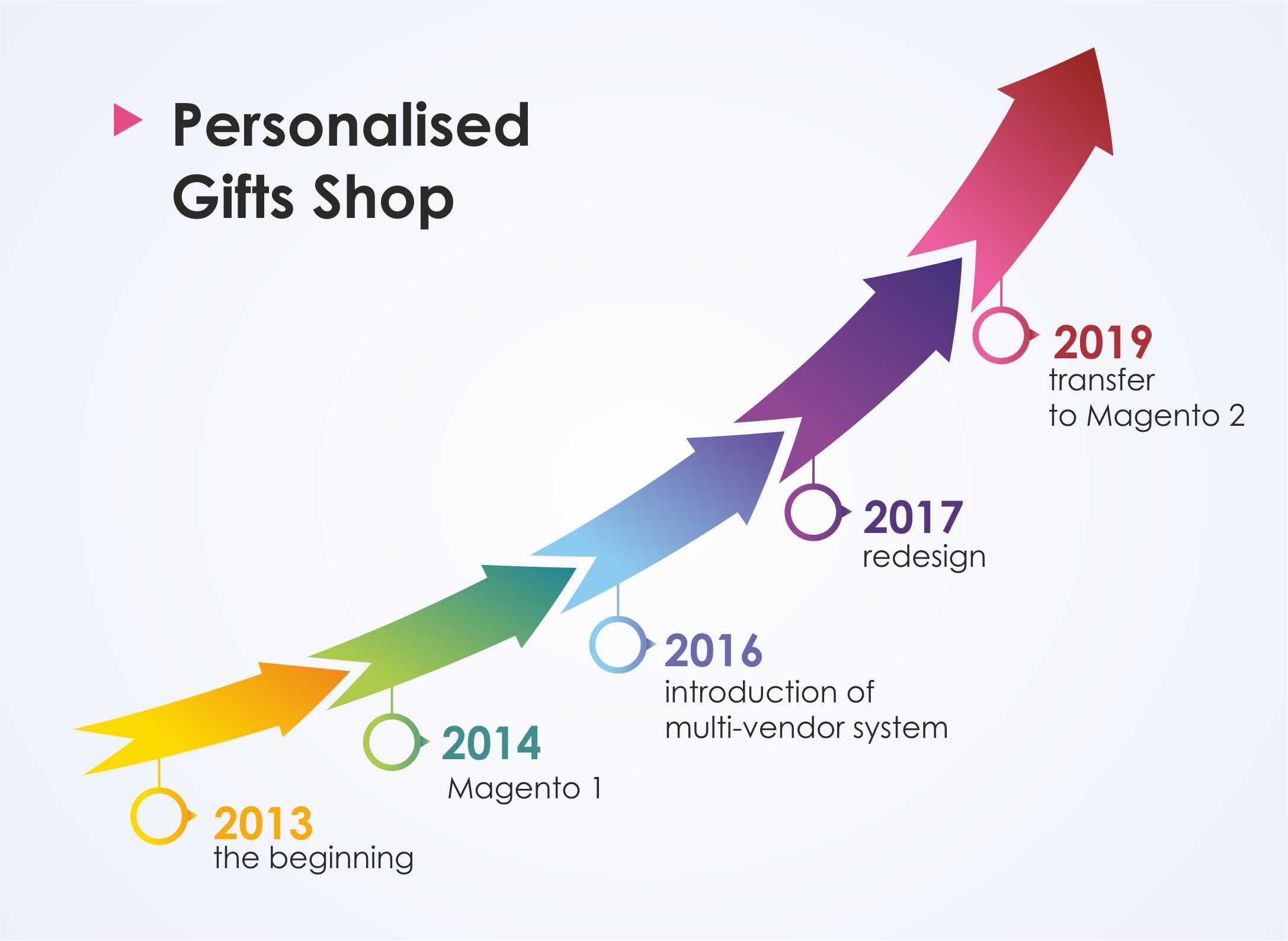 Uboxes is a nationwide American distributor and importer of pre-fabricated packaging products, from containers and oversized boxes to packing tape and bubble wrap. We have been working with Uboxes since 2013.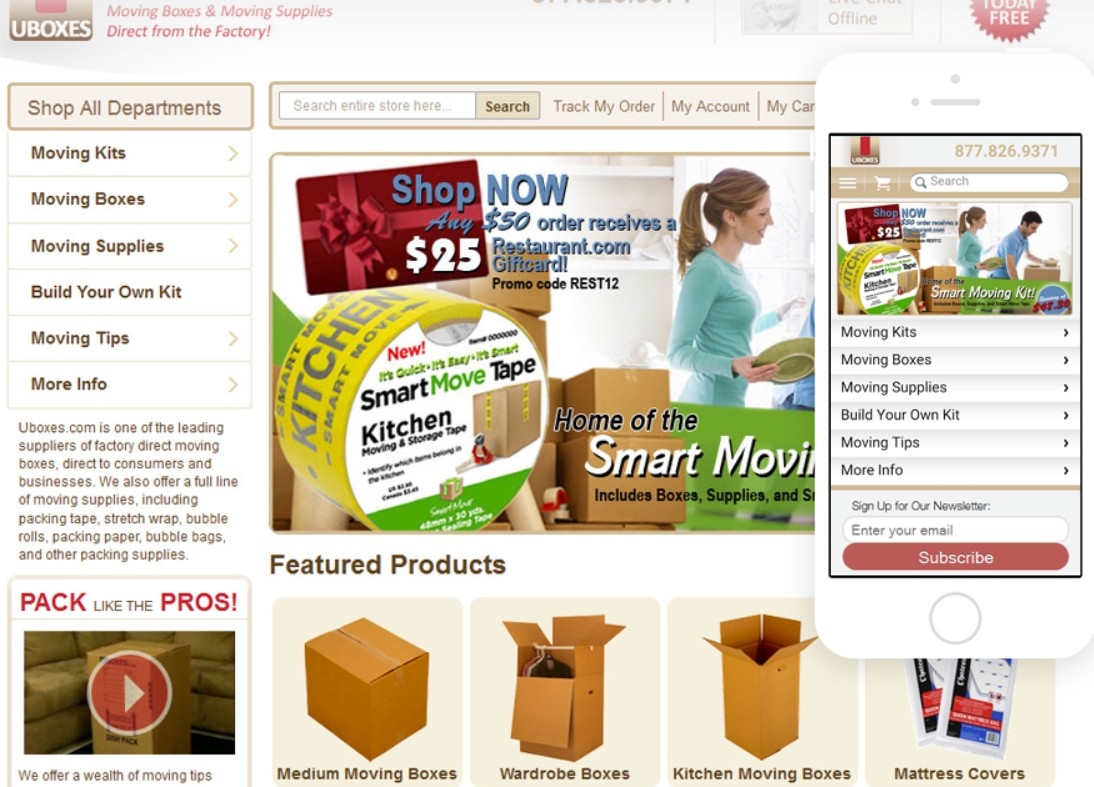 Effectively carried out the transfer from Magento 1 Enterprises to Magento 2 Open Source, without loss of functionality, with the introduction of a multi-vendor system;
Simplified the process of managing 20 sites by combining the entire management system in one panel, but keeping access to each resource autonomous. This made it easy to manage a retail network and not be afraid that if problems arise in one store, this will somehow be reflected in another;
Implemented the function of selling through partner sites, and also integrated the store with eBay and Amazon;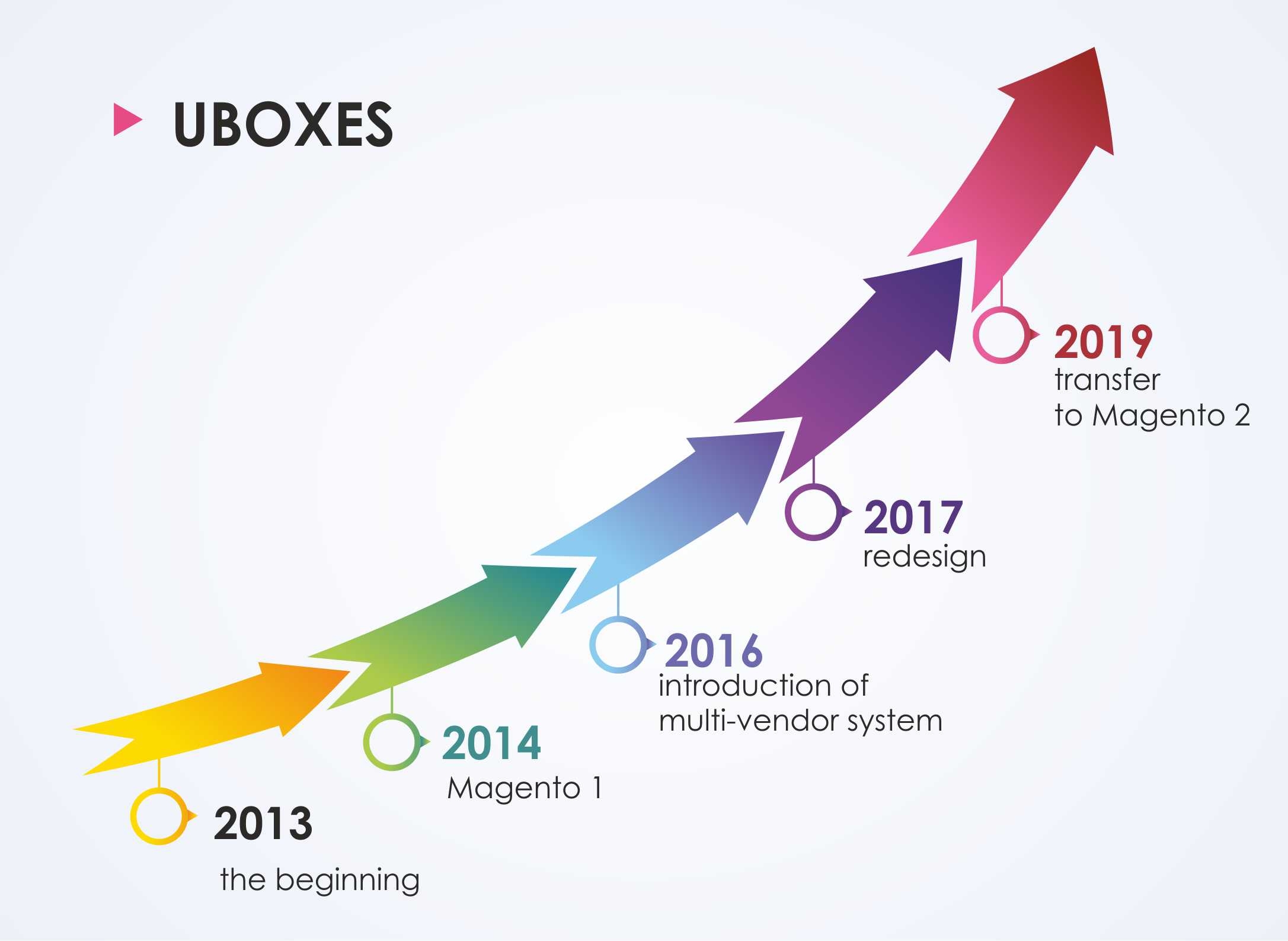 Conclusion.
Online sales is a complex process, and the formula for success is not easy to calculate. A transfer to Magento 2 is a profitable investment for your company, if you want to achieve high performance and keep up with the times.
Magento 2 is one of the best platforms for creating and operating online stores. It helps any medium and large business to optimize, develop and improve the efficiency of online sales. That is why our team of experts in Magento development strongly recommends to upgrade your store to Magento 2. Our professional developers will transfer from any platform to Magento 2, without losing sales and keeping all business processes.