Personalised Wedding Gifts
Personalised Wedding Gifts is a shop for unique personalized wedding gifts and accessories. Here you can buy gifts for any taste and budget as well as find inspiring ideas. To help customers not to get lost in this variety of products and ideas we developed the site with enjoyable design and modern functions.
Go to the website →
Project review
Develop the online-shop on Magento Enterprise
Integrate Feefo service into the shop
Develop the convenient interface/usability
Embed the personalisation module
Integrate the customer support service
Develop the recommended items module
Enable the PayPal sign in
Search optimization
Develop the blog section
Develop the Marketplace functions
Responsive design – easy reading and navigation on all mobile devices
About the Personalised Wedding Gifts project
Personalised Wedding Gifts is a part of Personalised Gifts Shop chain. The shop specialises in selling gifts and souvenirs for weddings only.
Working on this project we tried to simplify as much as possible the site visual and functional elements, so that search and shopping for wedding gifts made the arrangements pleasant and efficient both for the bridal couple and their friends and relatives.
PGS
THE OUTLET OF THE PERSONALISED GIFTS SHOP CHAIN
Examples of implementation
User-friendly interface/usability
The user-friendly navigation lets to orient quickly in the website sections and find the desired products. Bride and groom, friends, family members gifts – everything is at hand and in the correspondent categories.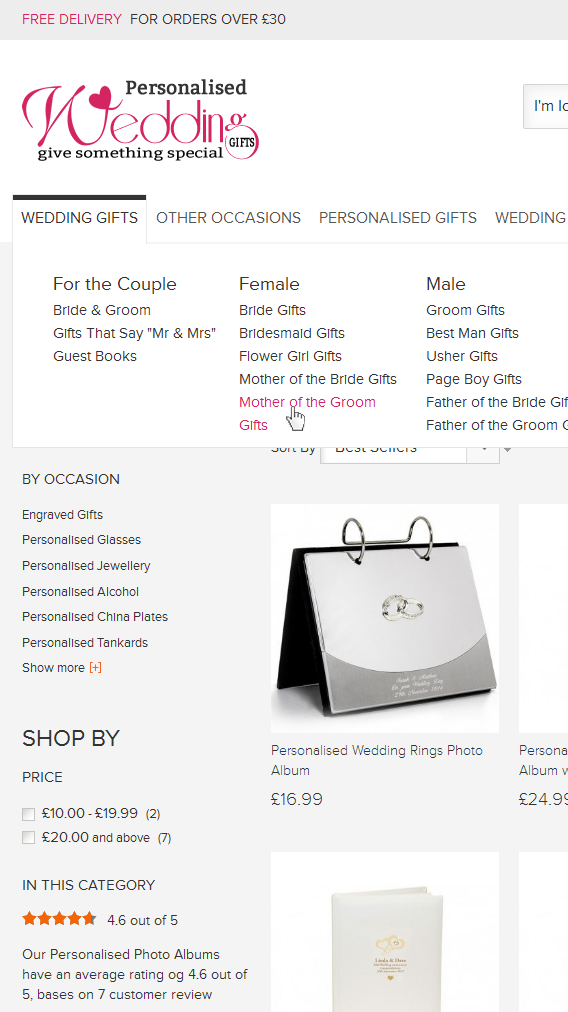 Responsive design
Ensures easy reading and navigation on all mobile devices.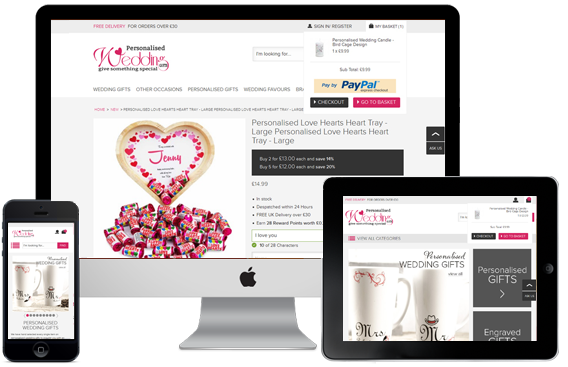 Marketplace
The online shop not only sells own-produced products but also provides a trading facility to other manufactures and vendors.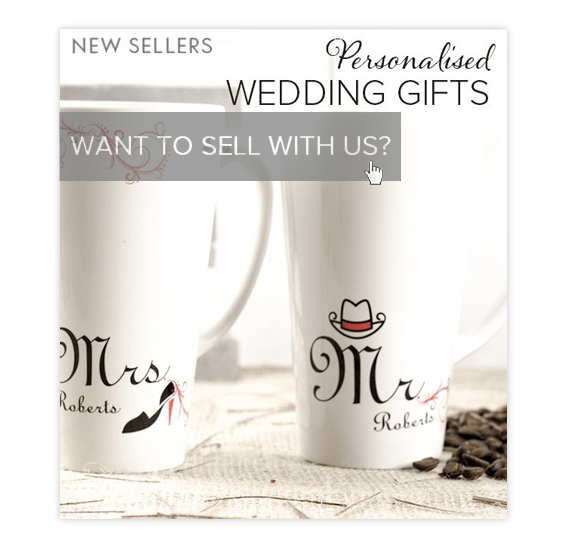 Personalisation module
The distinctive feature of the shop in general. Here you can additionally personalize any chosen unique gift with various engravings and applications.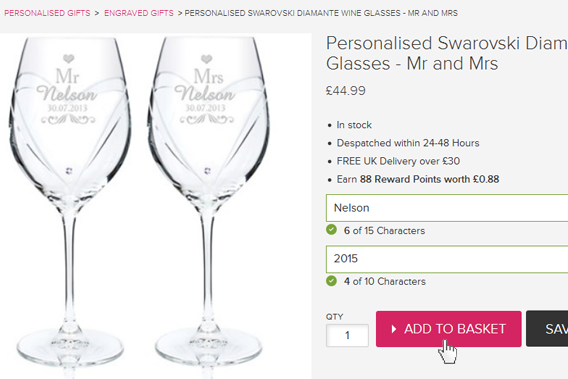 Customer support
With the "Ask us" service presented on every page, the customer can call the shop manager or ask a question any time via the special contact form. This helps to solve the customers' issues on time and receive feedback.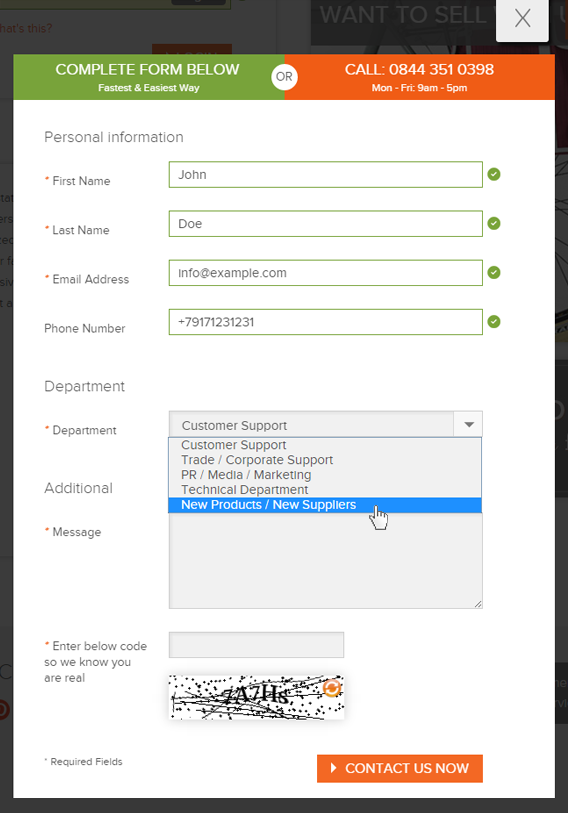 Recommended items module
Many pages of the shop, such as product pages or the cart, have the section with the products the customer may also like. Such product demonstration and recommendation helps to introduce the product range to the customer and increase sales.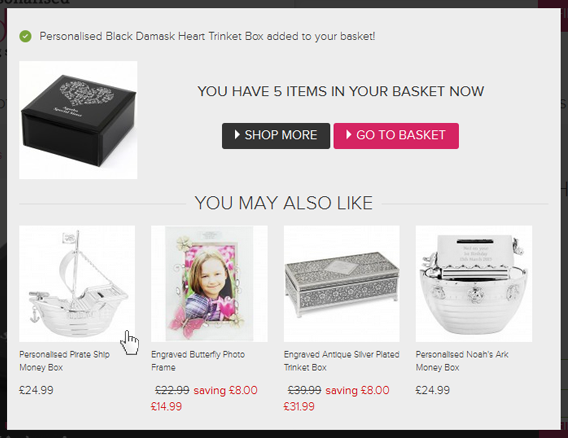 PayPal sign in
Enables express checkout without the standard payment procedure on the shop site. Just sign in your PayPal account and pay for the order.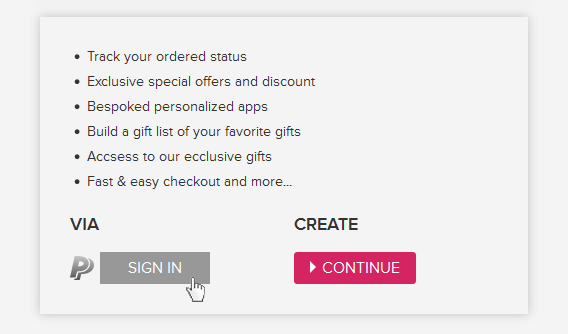 Blog
The blog keep customers interested and informs on news, trends and the shop life.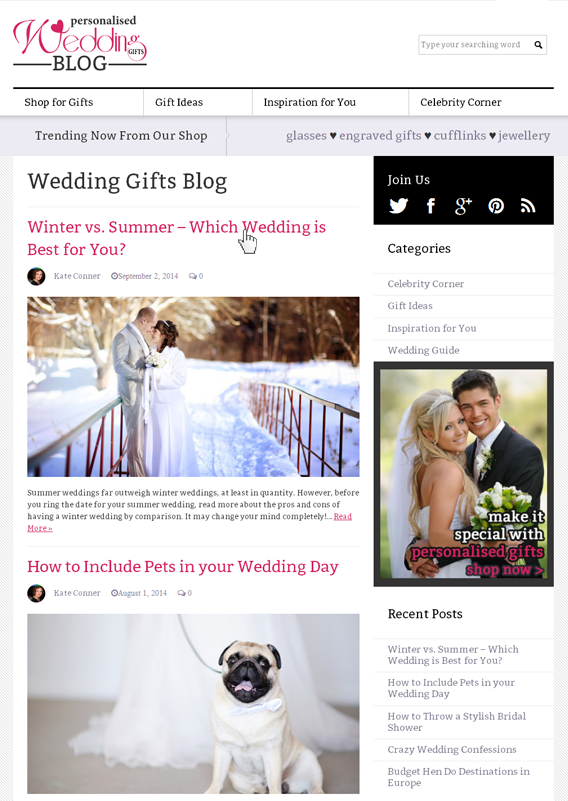 Feefo
Integration with the rating and review service Feefo enables to simplify the customer feedback and to generate automatically the brand loyalty statistics.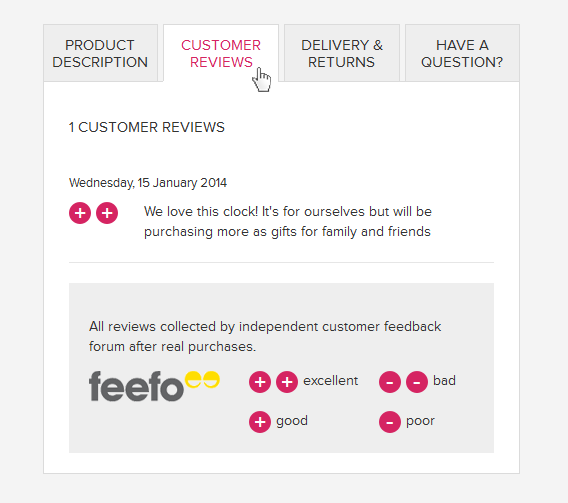 Customer feedback
about our work:
We couldn't have asked for a better service than what they have achieved.

We found ASTRIO to be very professional and always paid attention to details. They have carried out a very complex project for us. We couldn't have asked for a better service than what they have achieved. We would recommend ASTRIO and would certainly use them again.

– Jane Gokgoz, personalisedweddinggifts.co.uk