DeAgostini Publishing House
DeAgostini is one of the largest European publishing groups founded in Italy in 1901. Our team designed the official DeaGoShop store functions and created unique responsive design for store front-end, community forum, marketplace and so on.
Go to the website →
Project review
Development on Magento Community
Interface prototype development
Unique responsive design
Marketplace functions development
Integration with the users forum
Development of the "Recommended products"
Default product search was significantly
optimized and improved to achieve
better search results
Development of the blog section with
responsive design
About the DeAgostini project
DeAgostini is the large brand with 100 years of history, one of the leading publishing houses in Europe. The company is famous for its various educational and entertainment partworks (weekly periodicals with collectibles).
We designed the official DeaGoShop store where you can buy collections on-line as well as communicate with people and exchange the collectibles.
Examples of implementation
Responsive design
All website sections have unique responsive design which ensures easy reading and navigation on all modern mobile devices and displays with any resolution.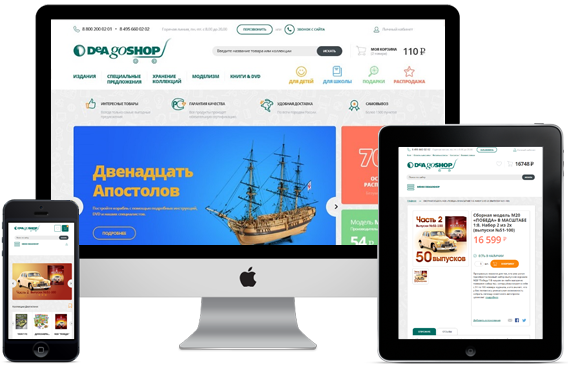 On-line shop
The website features the on-line shop unit which demonstrates all the publications with collections sold in print.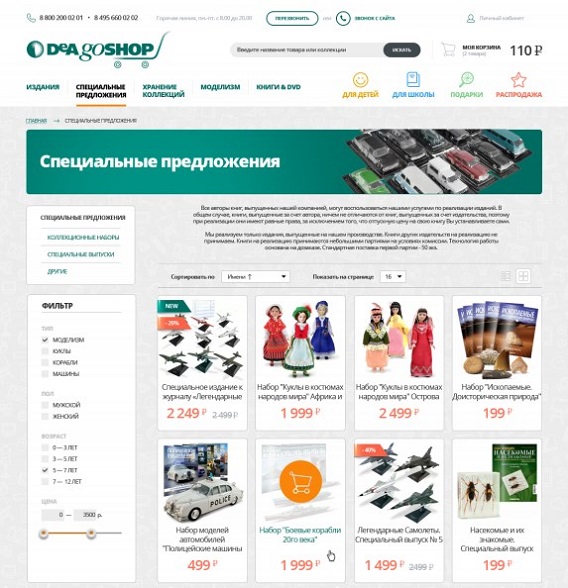 Recommend the product
Each page of the shop features the "recommended products" block. This helps to emphasize the bestsellers and stimulates sales.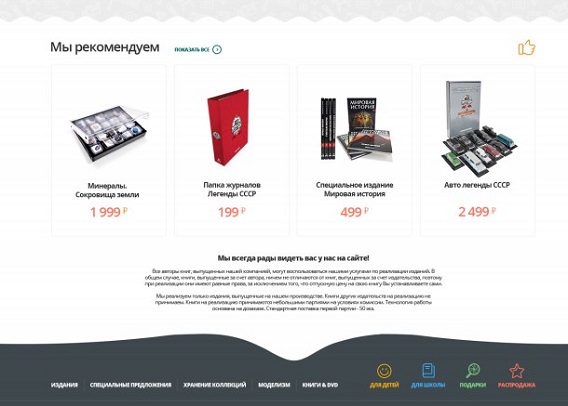 Marketplace
On the DeaGoShop you can not only purchase new models, publications or collectibles but also sell or exchange the repeats in your collections.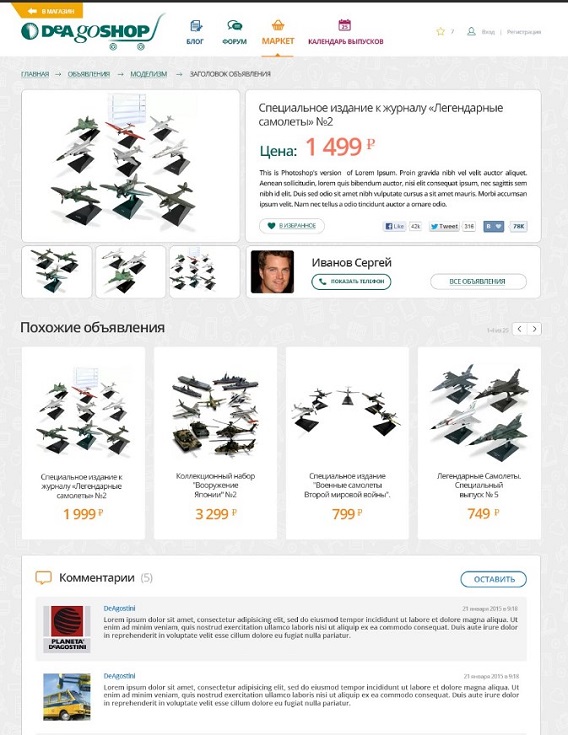 Blog
The DeaGoShop official blog is integrated into the store and has responsive design. DeaGoShop customers can find the latest news there, share and read the articles with any mobile devices.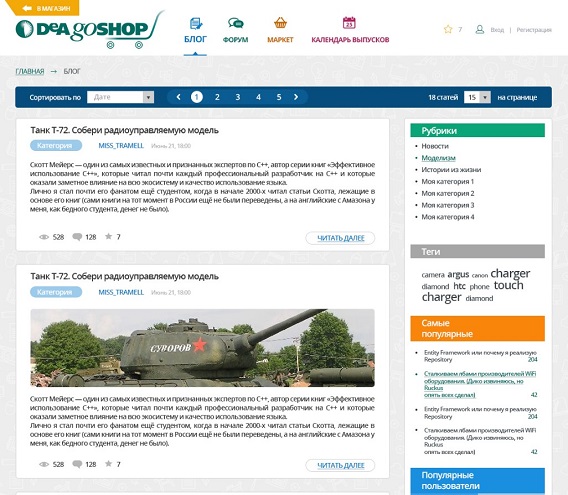 Forum
The official community forum creates the unified basis for communication and increases significantly the brand loyalty.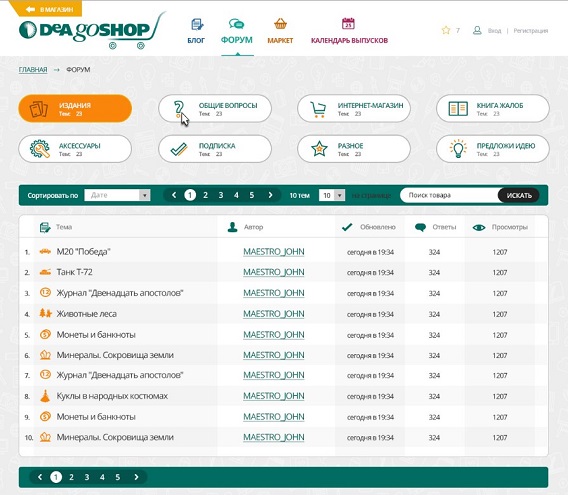 Optimized search
Integration with the full text search platform with the dropdown hints function.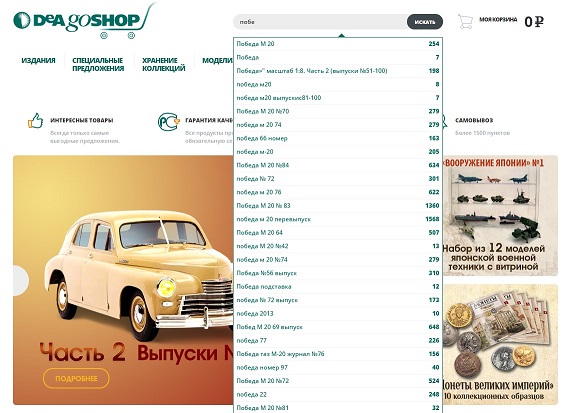 We will provide you with a quick no-cost quotation or Magento consultation within 24 hours.
Email Us