Estet Jewelry House
Some facts about Estet.
Estet is a jewelry brand founded in Russia over 20 years ago, owning the largest jewelry factory in Europe and currently occupying a leading position in the Russian and foreign jewelry markets.
20

20 YEARS
OF SUCCESS

30

MORE THAN
30 THOUSAND
JEWELRY ITEMS

B2B

/

B2C
PROJECT OBJECTIVES
Develop the online store from scratch on the Magento platform

Launch the project in a short time

Integrate the functionality of brands and collections
IMPLEMENTED SOLUTIONS
User-oriented interface with improved usability
On the main page, you can easily select one of the Estet Jewelry House divisions, quickly obtain the necessary information and contact the managers for detailed discussions.
Franchise program automation
This capability enables fast online communication between the Estet managers and franchise partners.
Custom order module
Jewelry is a rather personal and individual thing. The custom order function allows you to place orders for jewelry and create jewelry according to the customer's sketches. You can also order personalization of jewelry from the collections.
Search filtering
The jewelry items search filtering (filter by collections, categories, manufacturers, material, promotions) allows you to choose the most suitable and best price offer.
Pressroom
This is a section for the media and all those who are not indifferent to the life of the Estet jewelry house. Here you can find the latest news from the brand and the jewelry world. Blogging like this and having your own online pressroom has a beneficial effect on visitor conversion, brand loyalty and brand awareness.
Product recommendations
In the partner network section, Estet managers have the opportunity to recommend various products and collections for franchise partners.
Discounts and promotions
The online store has a banner area that allows Estet managers to easily add banners. This way, customers can easily see great deals, which drives conversion.
And much more
- Jewelry authenticity check by barcode - HelpDesk integration - View the client actions - Adaptive design - Social networks integration - SEO optimization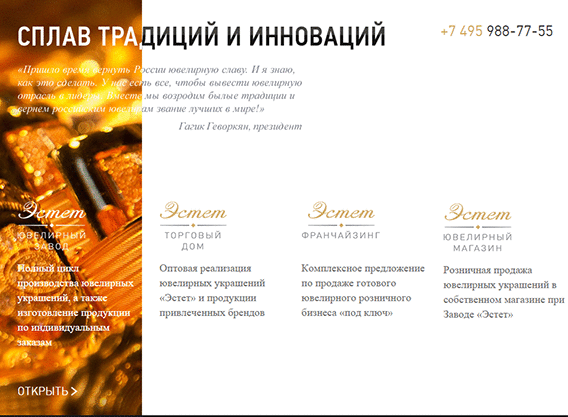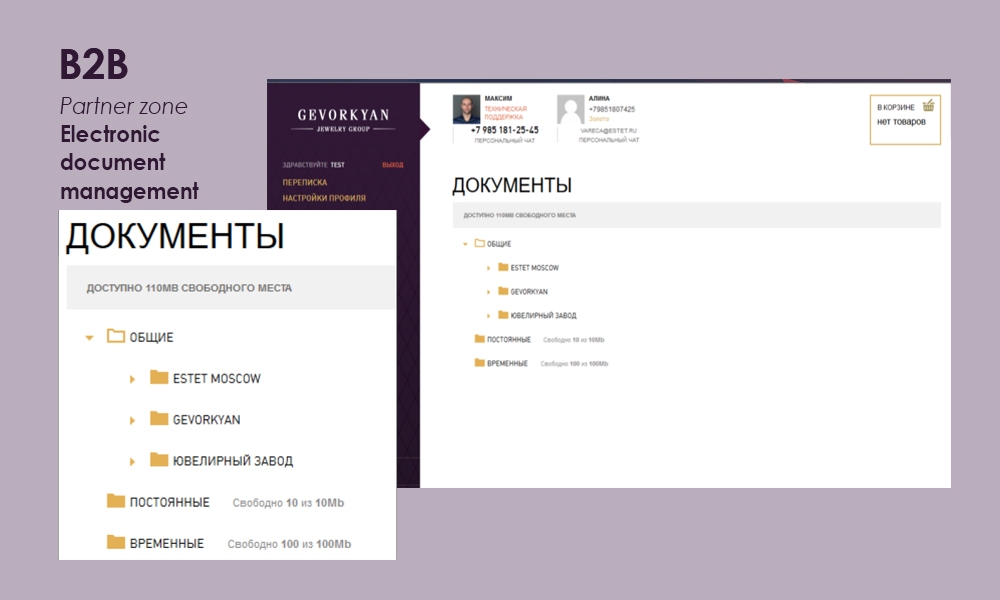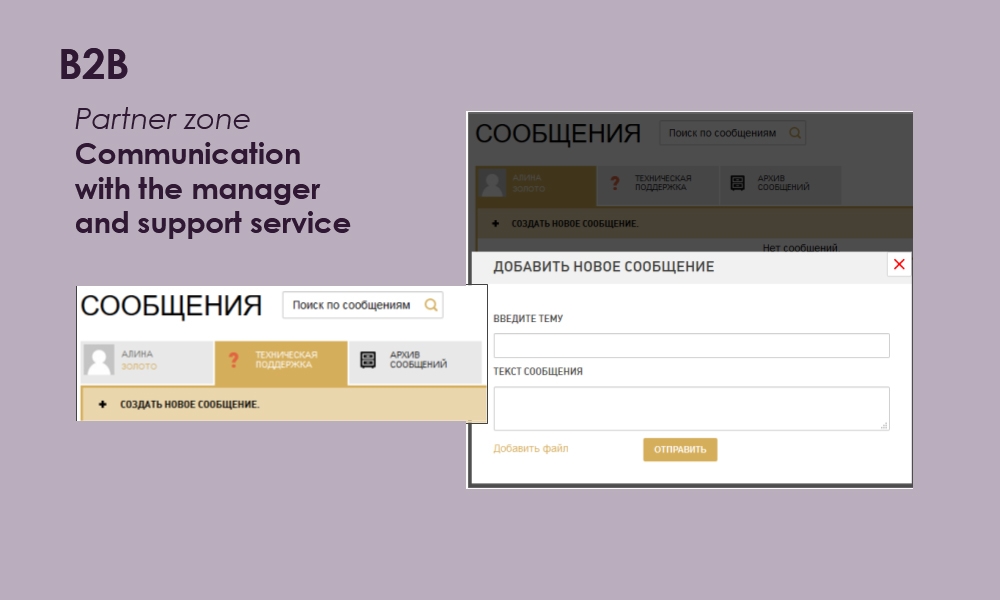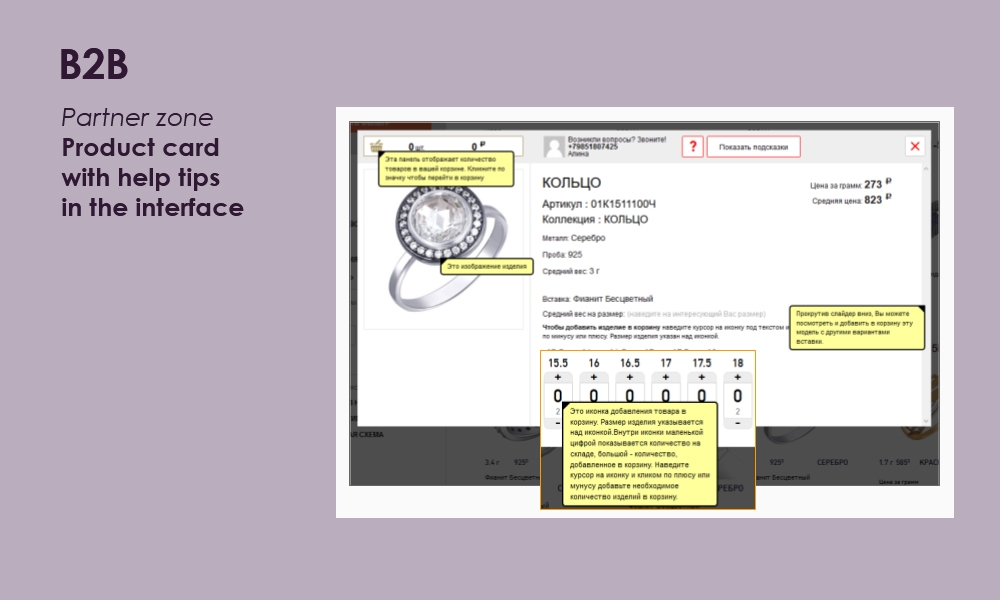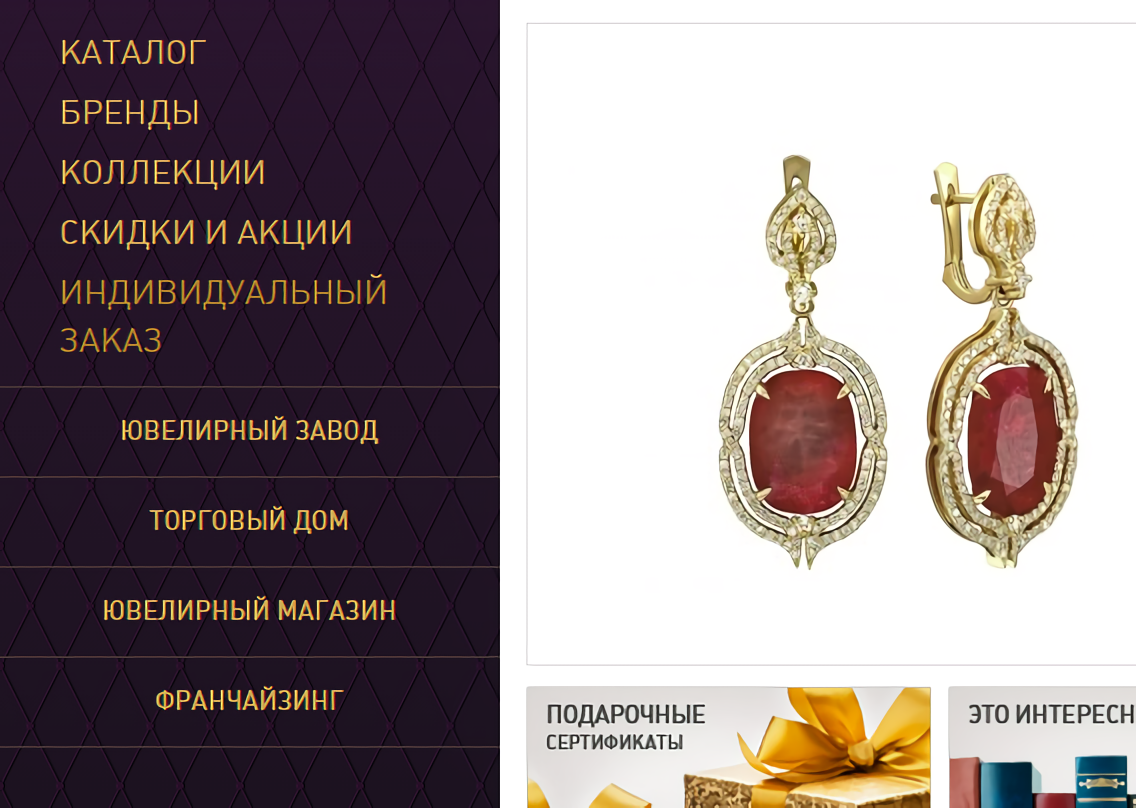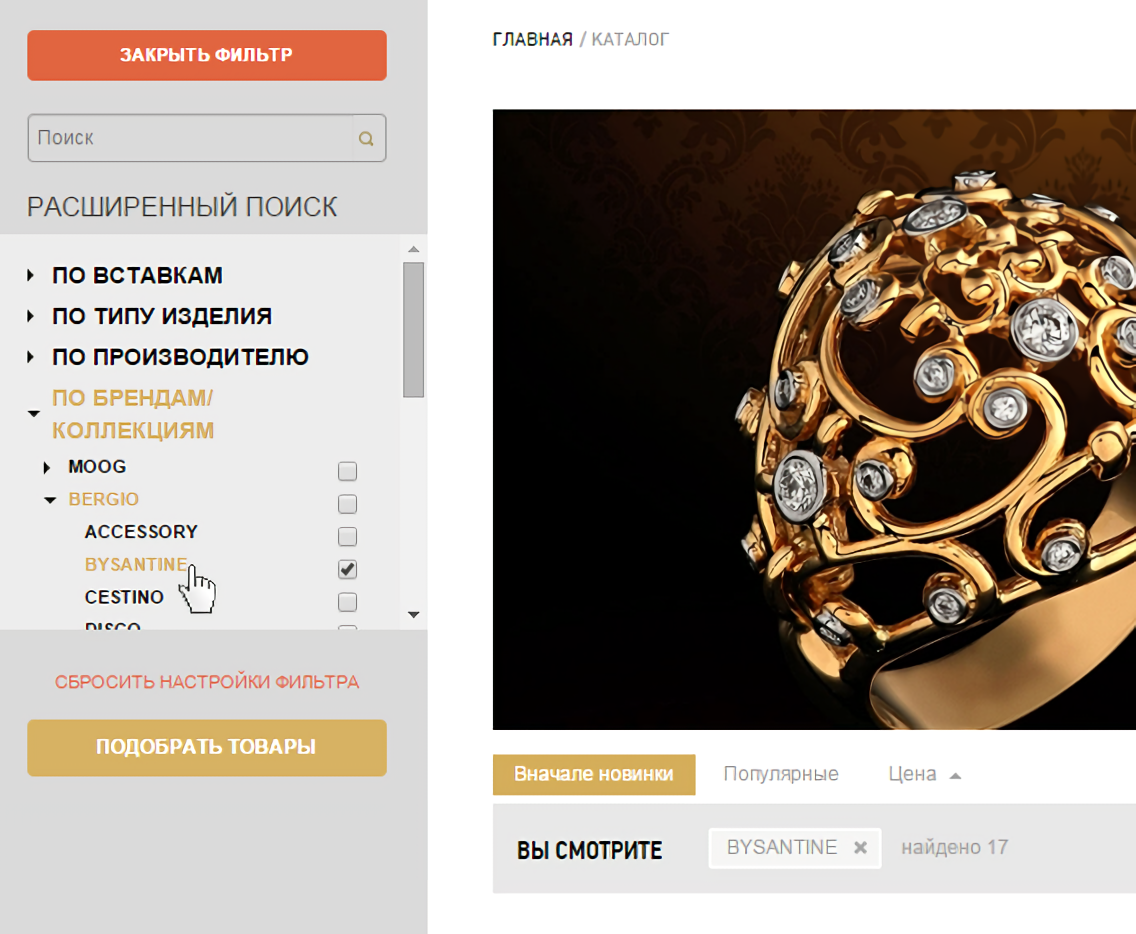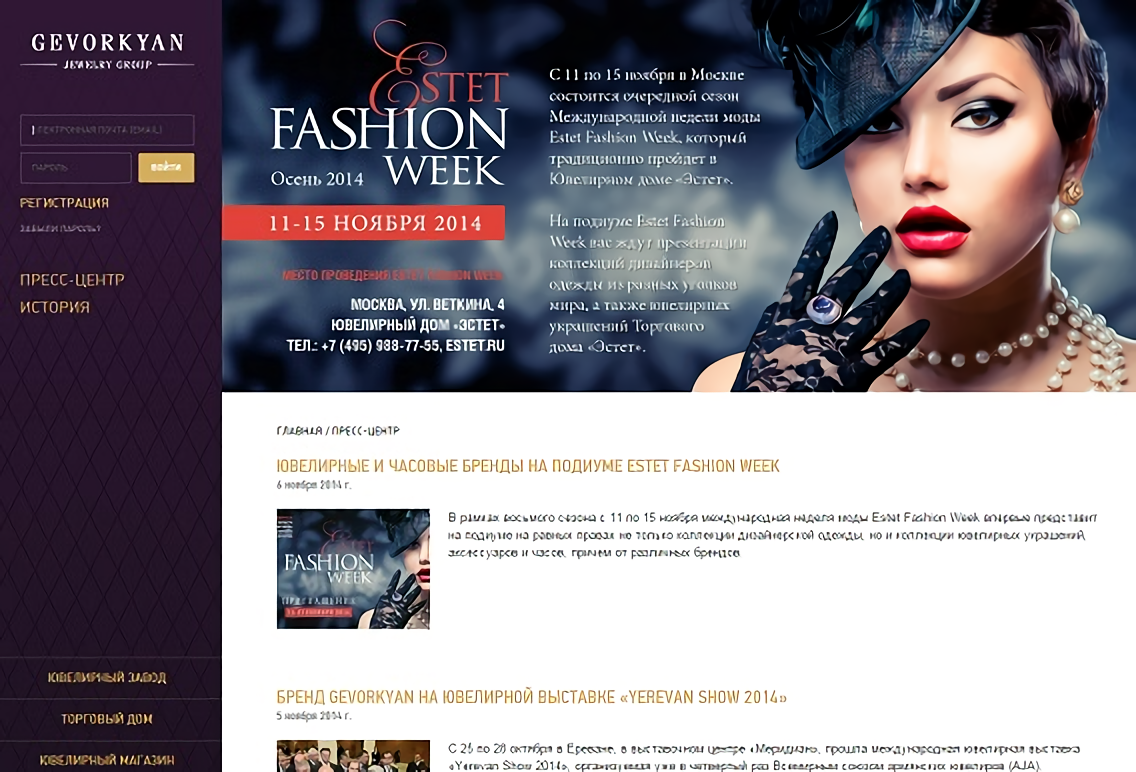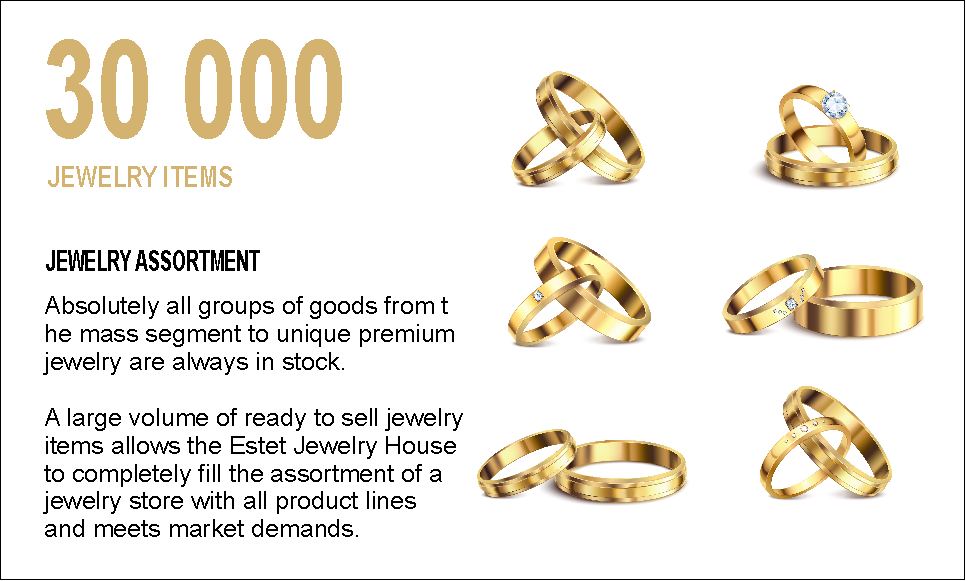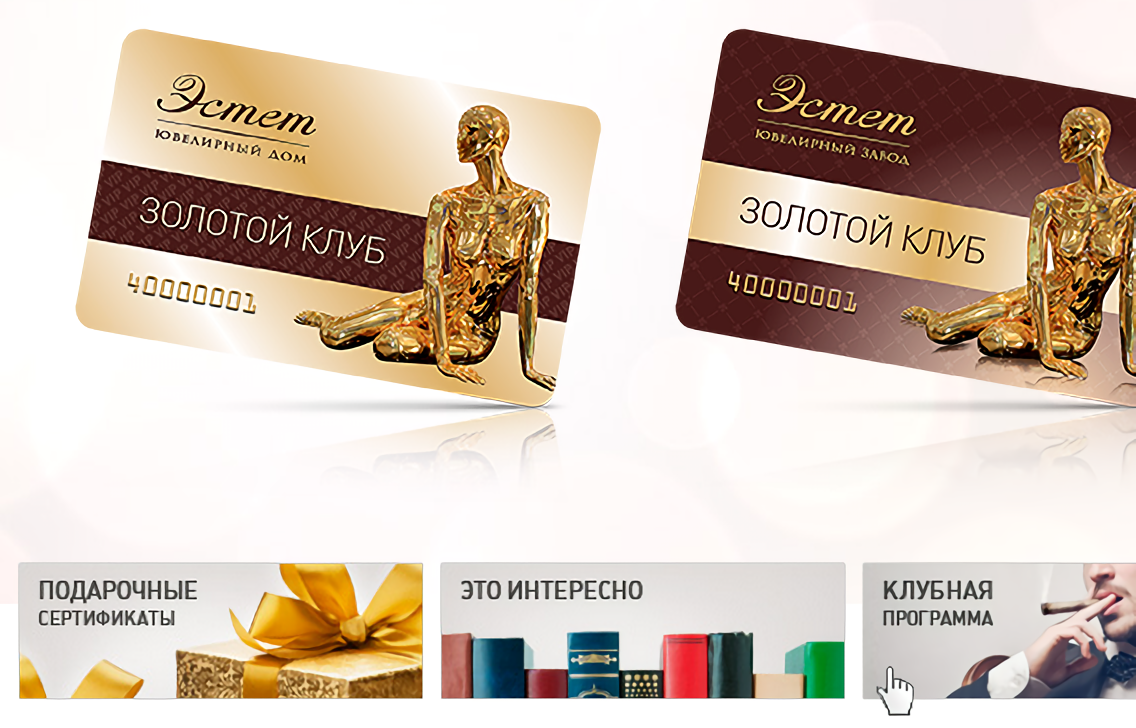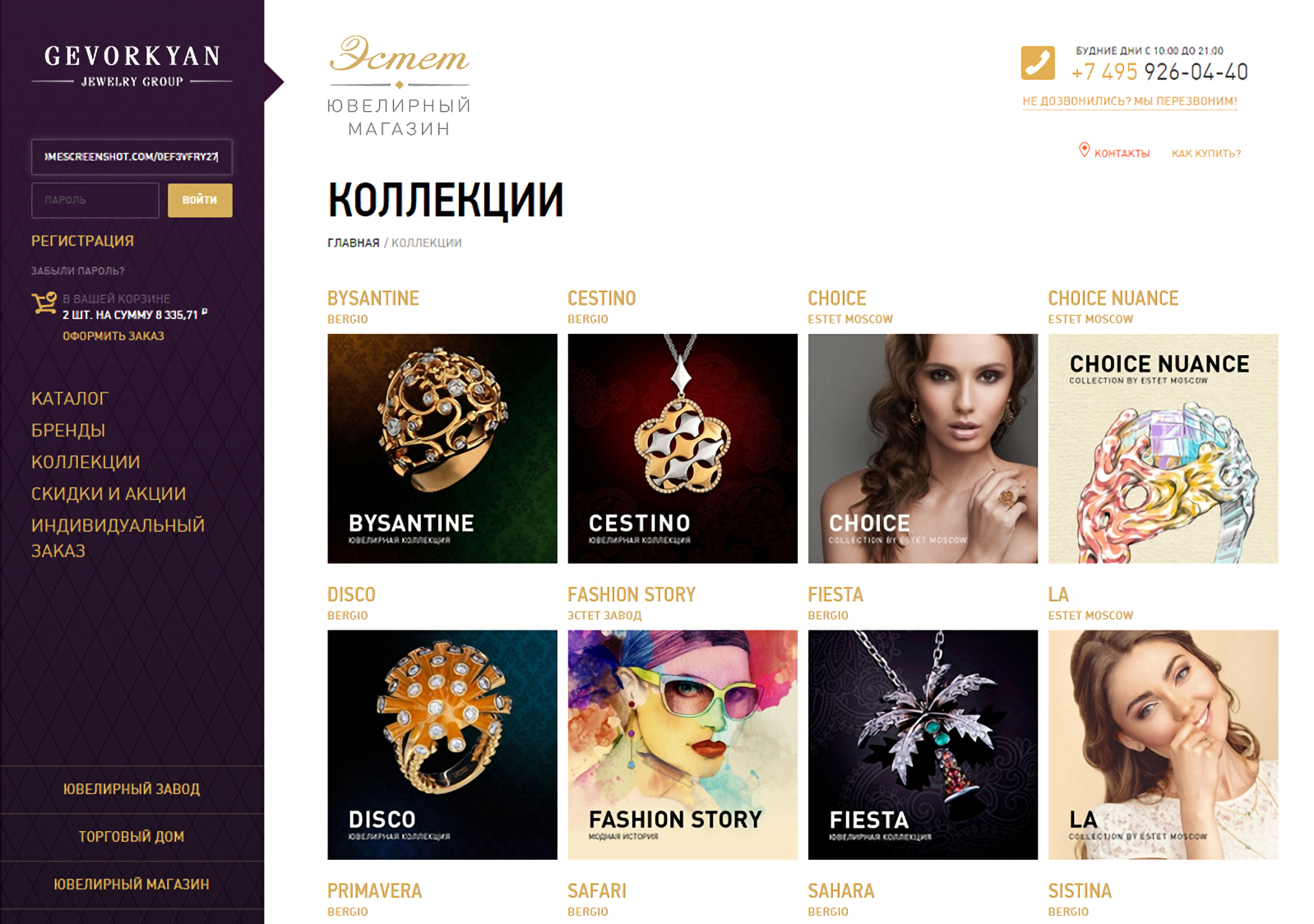 RESULTS
4X

4X ECOMMERCE
CONVERSION RATE
INCREASE

B2B

B2B/B2C
business process
automation

200

THOUSAND POSITIONS
SYNCHRONIZING
WITH THE WAREHOUSE
IN REAL TIME
We will provide you with a quick no-cost quotation or Magento consultation within 24 hours.
Email Us