BuyWholeFoods
BuyWholeFoods is a UK family business on selling natural food. We did our best for the brand: we renewed the platform (to Magento Enterprise), designed interface and created a unique design corresponding to the concept of healthy eating.
Go to the website →
Project review
Transfer the data from the old-fashioned X-Сart platform to the up-to-date version of ME
Integrate and synchronize the shop with Amazon and eBay
Implement the loyalty system (Reward Points)
Embed Nextopia search
Unique design creation
Develop the interface and navigation in Amazon style
Implement the Payment Bridge system complying with PA-DSS safety standards
Use Ajax to update web-page elements without its complete reload
Develop the customer support system / Help Desk
About BuyWholeFoods project
BuyWholeFoods is a family run online-shop of natural food supplying the healthy products all over Great Britain.
On the basis of natural colour palette we designed a simple interface. We made a nice looking and functional online-shop just in few weeks.
2007
the year of foundation
EE
MAGENTO ENTERPRISE PLATFORM
Examples of implementation
Amazon style menu
We developed a drop-down menu in Amazon style with jQuery plug-in where the hover-effect in the drop-down menu is produced fast and without any delay.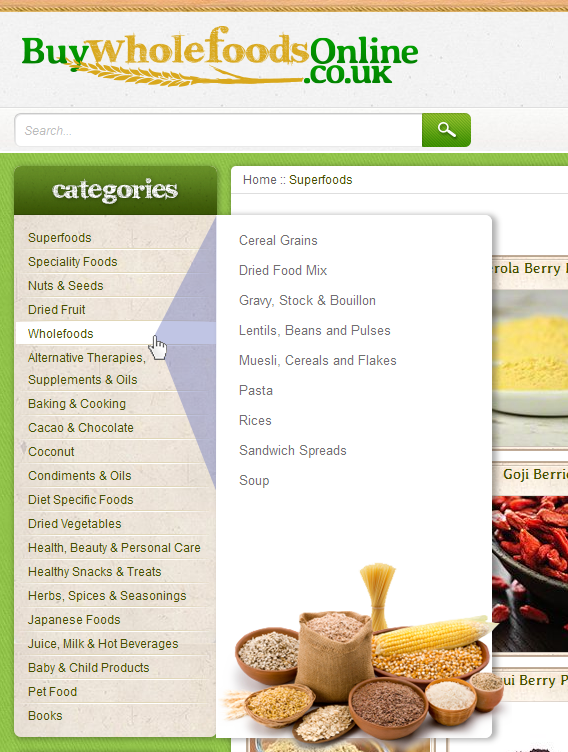 Nextopia search
Embedded Nextopia full-text search platform has the following basic features: sorting the search results on price, rate, brand, colour or any other classification as well as the synonym and misspelled search.
Clients loyalty system
The customer loyalty system Reward Points enables to use the discount option and bonus points.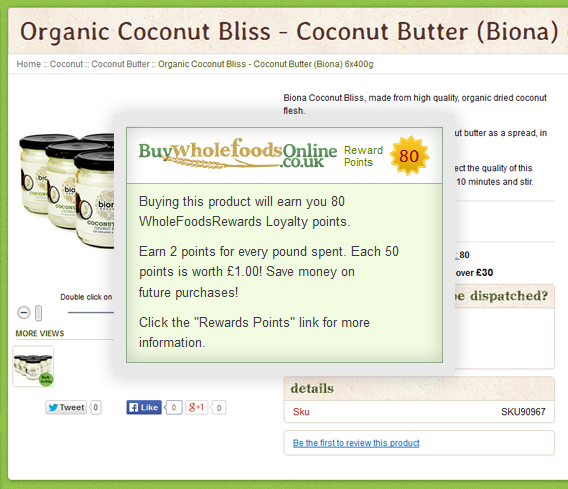 Customer support system
Integration with Help Desk for easy communication with the customers.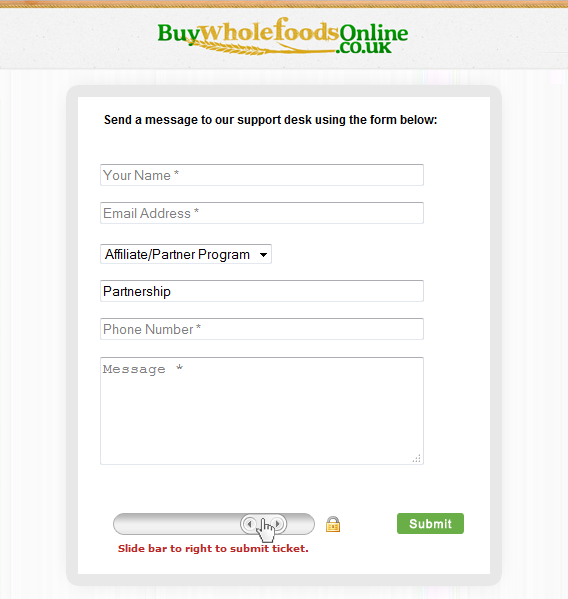 PA-DSS
Implementation of the Payment Bridge system which complying with all PA-DSS requirements. PA-DSS standard is a set of 12 detailed requirements on the safety of the card holders' data transferred, stored and processed in the website system.