Calcuso
Calcuso.de is the largest German marketplace selling scientific calculators and office supplies. We designed and developed for this brand a high-load project providing effective online work with more than 250 thousand B2B and B2C clients.
Go to the website →
Project review
Develop the group buying insight module
Develop the B2B/B2C shop based on Magento CE
Develop the group buying module
Optimize the shop performance
Develop one page shopping process
Integrate the site with search system
Develop unique design
Implement a warehouse management system
Develop the mechanism to divide customers to target groups
Develop an item filter by attributes, categories and brands
About the Calcuso project
Calcuso.de is the largest German B2B/B2C marketplace selling scientific calculators office supplies.
Minimalism, efficiency, precision and order both in design and functionality are the main principles we were guided by working on the project for our German customer. Several months of work on the project for B2B Calcuso brand resulted in high-load service that sells scientific equipment and office supplies. We did our best to conform to the legendary German quality.
160
EDUCATIONAL INSTITUTIONS
Examples of implementation
Customers target groups
Division of the customers into target groups – teachers and students/ordinary users.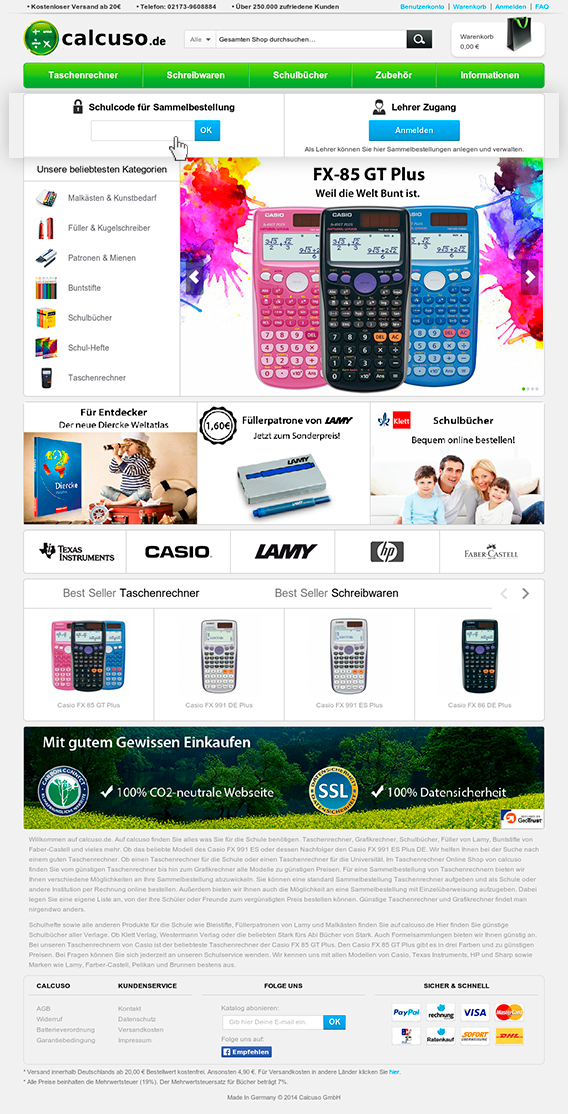 Group buying
Development and implementation of the group buying function where a teacher can make necessaries lists for schoolchildren, students and their parents.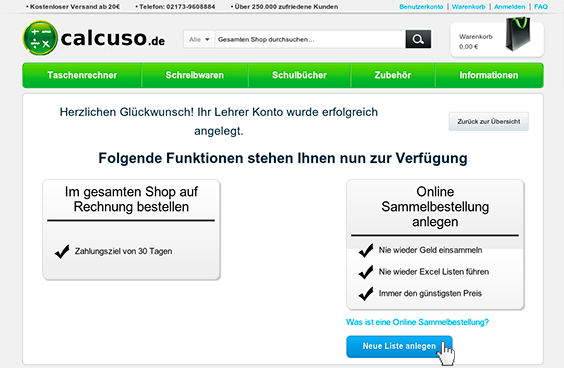 Personalization of purchases
Enables to add engraving on purchased items.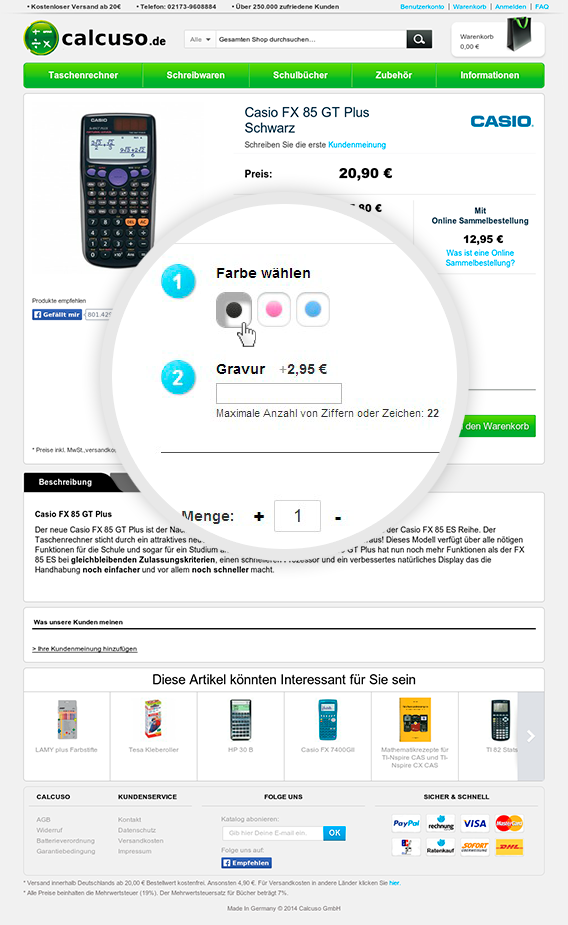 Filter by brands and categories
Helps to navigate through the variety of offered items.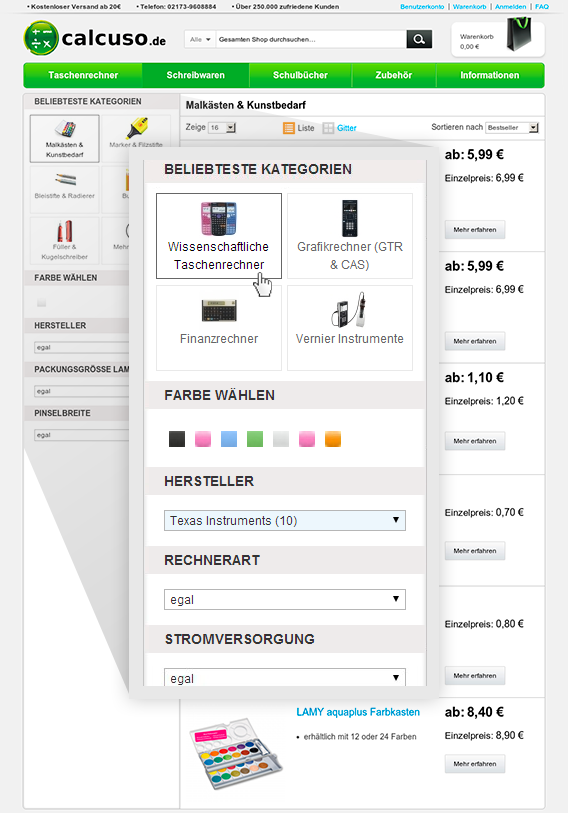 Sphinx full-text search system
Sphinx Engine features high speed of indexing and search.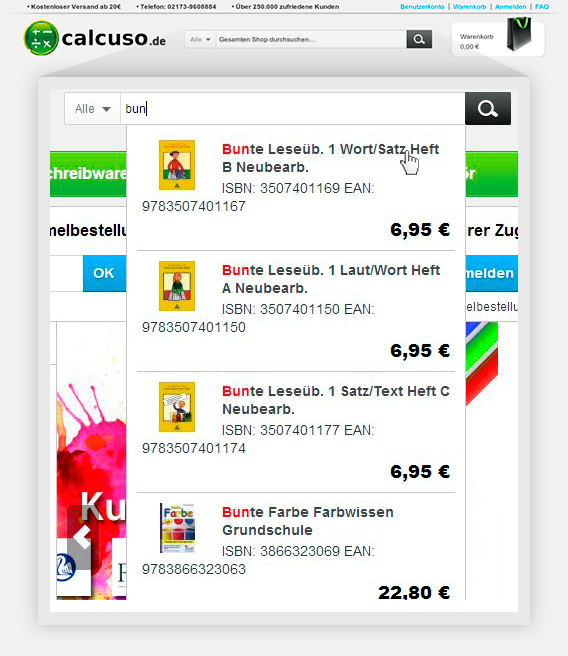 Customer feedback
about our work:
We tried several Magento agencies for our aim to create one of the biggest online stores for school supplies.

But no one understand our needs and visions more then ASTRIO. From the beginning on their programmers and directors helped us to bringbour ideas to a live shop that our customers love. At the beginning of the work we were afraid that they can not handle our ideas because most of the features we required were special functions for the german market that are not out of the box. But after a few weeks we knew that we did the right decision to work together with ASTRIO. A quick response on questions and problems plus a great work in design and programming made us feel that we found the right agency for now and for the future. Not only that they helped us bringing our vision to a live customized magento store, they also helped us to stay in our budget. I can recommend ASTRIO not only for small businesses but also for big ones. They have the expertise to help you growing your business and understand your needs and problems. I think it is very hard to find an agency that cares about their customers like ASTRIO does. We are still looking forward to a great partnership and want to thank the whole team of ASTRIO helping us bringing dreams to reality.

– Alexander Giersz, Calcuso.de