Personalised Gifts Shop
Personalized Gifts Shop is a unique shop for unique products. And it requires the special website. On the basis of the ready-made customer's design we embedded a variety of exclusive features in the online shop functions for the excellent result.
Go to the website →
Project review
Design a user-friendly interface/usability
Design Marketplace functionality
Relocate from Magento Community to Magento Enterprise
Responsive design – easy reading and navigation on all mobile devices
Design the module for personalized products
Design the "Now Trending" module
Single sign-on
Improve the shopping process
Integrate Feefo service into the shop
Develop the function of recently viewed items
Use Ajax to update web-page elements without its complete reload
Develop the customer support system / Help Desk
About the Personalised Gifts Shop project
Personalised Gifts Shop is an English souvenir company whose specialty is production and sale of unique personalised gifts for any taste and budget.
The result of our work is a rather beautiful site with meaningful functions. While designing a gift retail service we brought it to perfection and developed and the online shop with lots of unique features and new sections. We did our best to make choosing easier for you so that you can enjoy buying an exclusive gift for any occasion.
30
THOUSAND FACEBOOK FOLLOWERS
Examples of implementation
User-friendly interface
The main page features conveniently located gift units. You don't need any additional actions to choose gifts for men, women or kids as well as wedding or birthday souvenirs.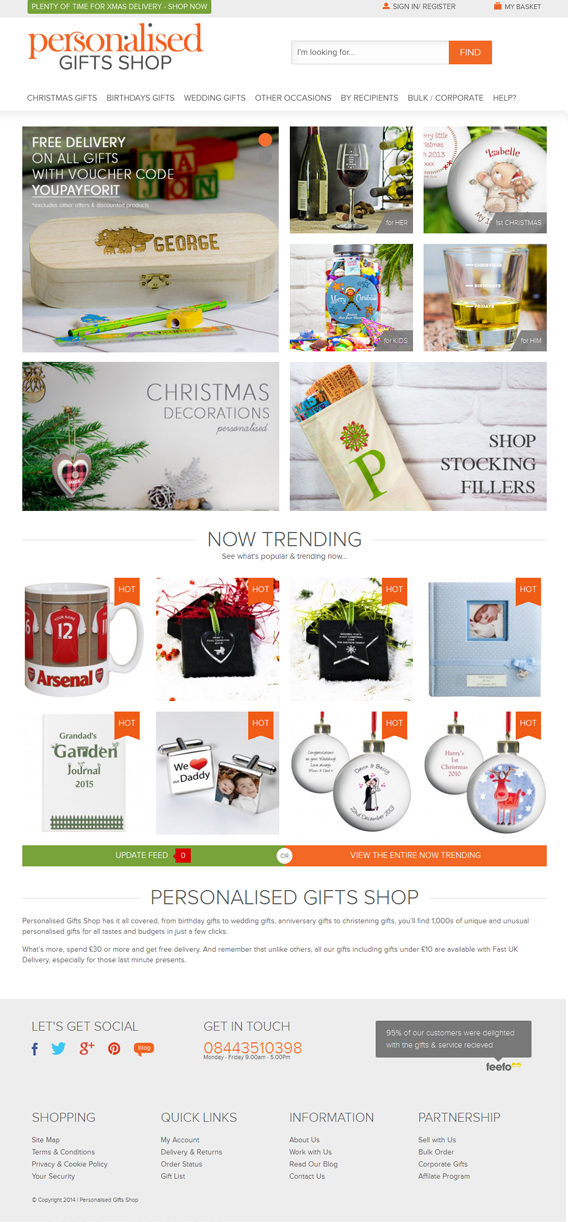 Responsive design
Easy reading and navigation on all mobile devices.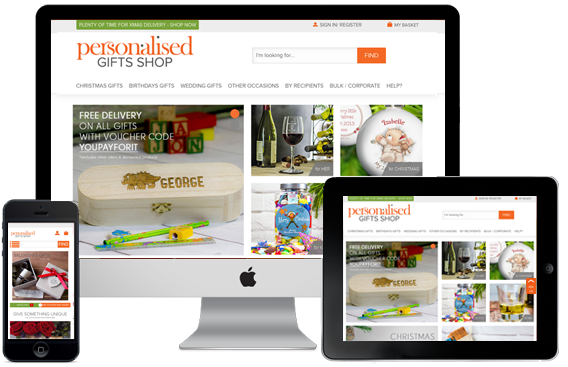 Personalized products module
This is a distinctive feature of the shop. In Personalised Gifts Shop you can additionally personalize any unique gift with various engravings and applications.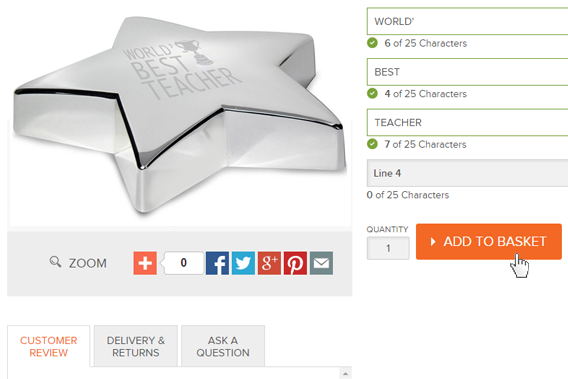 Now Trending
This is a main page section showing recently viewed and added items, comments, special promotions and new discounts.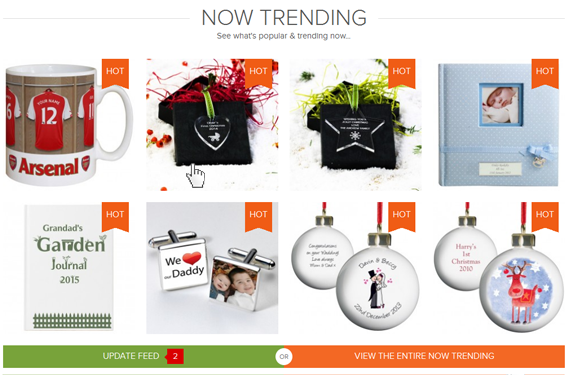 Gift Registry
Allows to create a list of selected gifts for an occasion or a date and to show it to a certain user group. Such a wish list makes choosing a group gift easier and allows buying goods in a single shop.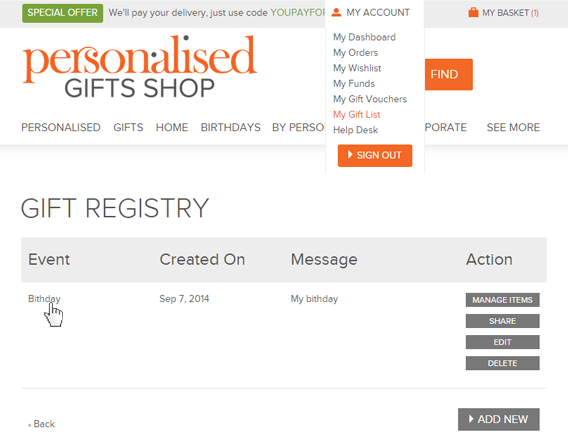 Single sign-on
Enables to enter the website without additional registration. Just choose your profile in one of the social networks and in a few seconds you will be able to shop without any additional data input.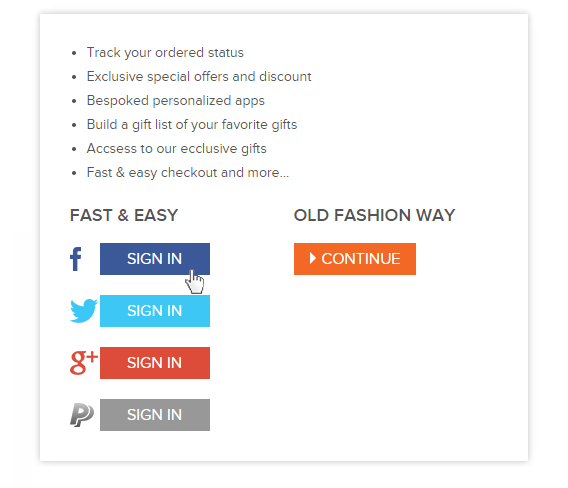 Help Desk
24 / 7 customer service. This function enables to keep in contact with customers, to help them to deal with the site and to consult them on the products.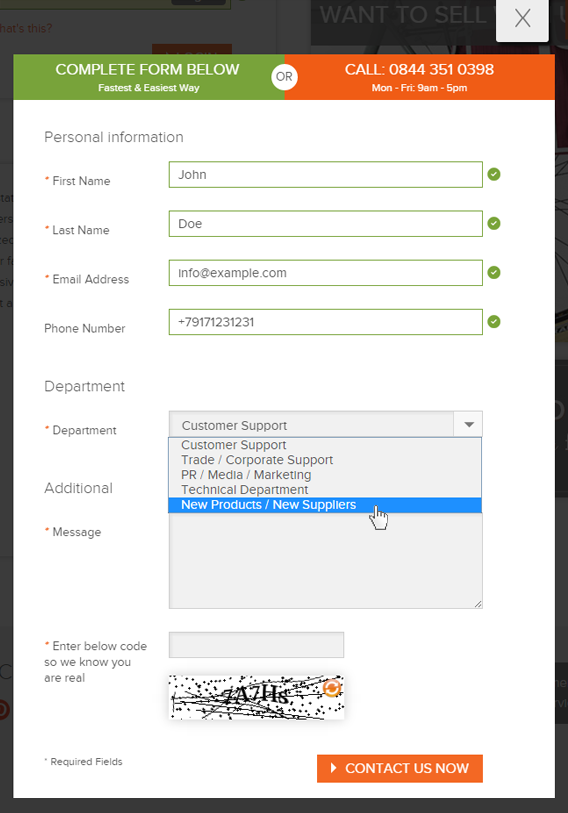 Feefo
Integration with the rating and review service Feefo enables to simplify the customer feedback and to generate automatically the brand loyalty statistics.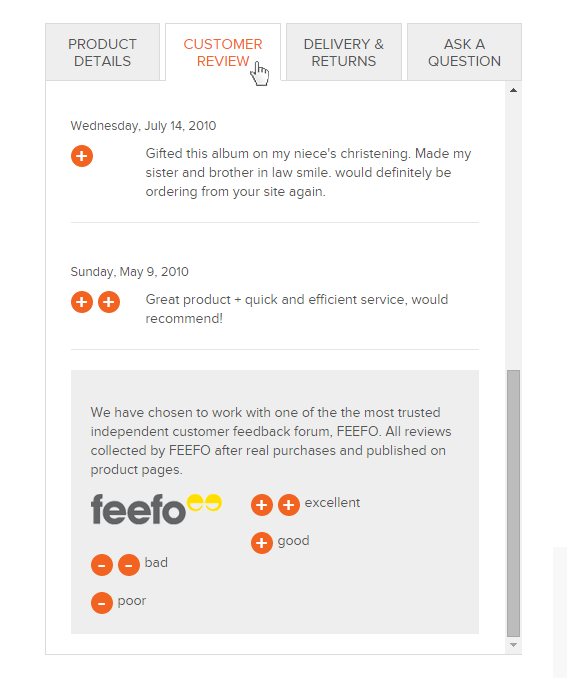 Viewed items history
We improved its functionality by adding more products in the feed and implementing control capability for the displayed page-views.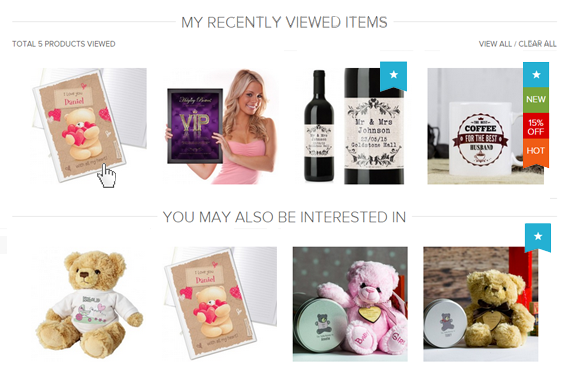 Customer feedback
about our work:
We couldn't have asked for a better service than what they have achieved.

We found ASTRIO to be very professional and always paid attention to details. They have carried out a very complex project for us. We couldn't have asked for a better service than what they have achieved. We would recommend ASTRIO and would certainly use them again.

– Jane Gokgoz, PersonalisedGiftsShop.co.uk