St. Bernard Sports
St.Bernard Sports is a US sportswear brand for which our team developed the updated website functionality and increased the sales.
Go to the website →
Project review
Develop the shop on Magento Community platform
Develop and implement the module for hint at choosing clothes
Use Ajax to update web-page elements without its complete reload
To optimize the server performance
About the St.Bernard Sports project
St.Bernard Sports is a famous sportswear brand with thirty years history.
The main aim set at the very beginning of the project was to work on the main element for each online-shop – sustainable operation and order receiving 24/7. When we optimized the server performance, we decided to go a little bit further. We additionally developed custom Magento modules which several times increased the sales efficiency.
1978
the year of foundation
600+
brands of sport clothes
200
THOUSAND TANGIBLE GOODS
Examples of implementation
Responsive design
Easy reading and navigation on all mobile devices.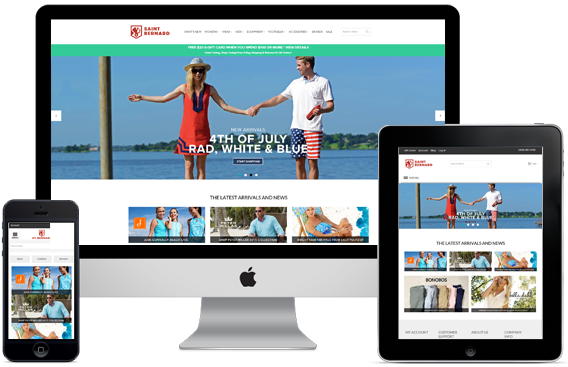 Convenient navigation
A separate page for 600+ brands and SALE section enable to orientate easily in products from more than 30 catalogues.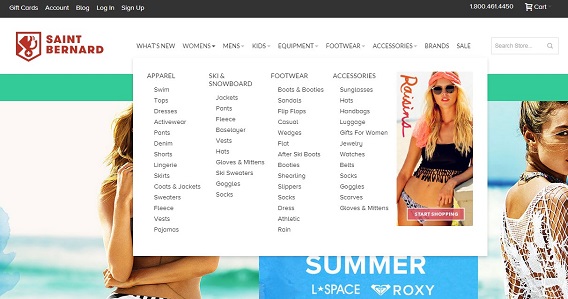 The look: hints to choose outfit
This module enables to match outfits in the page of a picked item.